Things to Do When You Visit Leicester
Leicester, a city steeped in history and culture, is a hidden gem in the heart of England. With its rich heritage, diverse attractions, and beautiful parks, Leicester is a thriving city perfect for a day trip or weekend staycation. Whether you're a history enthusiast, a food lover, or an adventure seeker, Leicester has a plethora of activities to suit all ages. In this article, we'll explore the best things to do in Leicester, from iconic landmarks to off-the-beaten-path delights.
Best Things to Do in Leicester
1. Explore the King Richard III Visitor Centre
The King Richard III Visitor Centre is a must-visit destination for history buffs. Delve into the captivating story of King Richard III and the Battle of Bosworth, a defining moment in English history. The interactive exhibits and engaging displays bring the past to life, providing a unique insight into Leicester's medieval heritage.
2. Wander Through the Leicester Cathedral
Steeped in architectural beauty and historical significance, Leicester Cathedral is a sacred place that dates back to the 11th century. Admire the stunning Gothic architecture and pay respects at the tomb of King Richard III, whose remains were discovered nearby. The tranquil atmosphere offers solace and reflection, making it an ideal spot for a peaceful moment.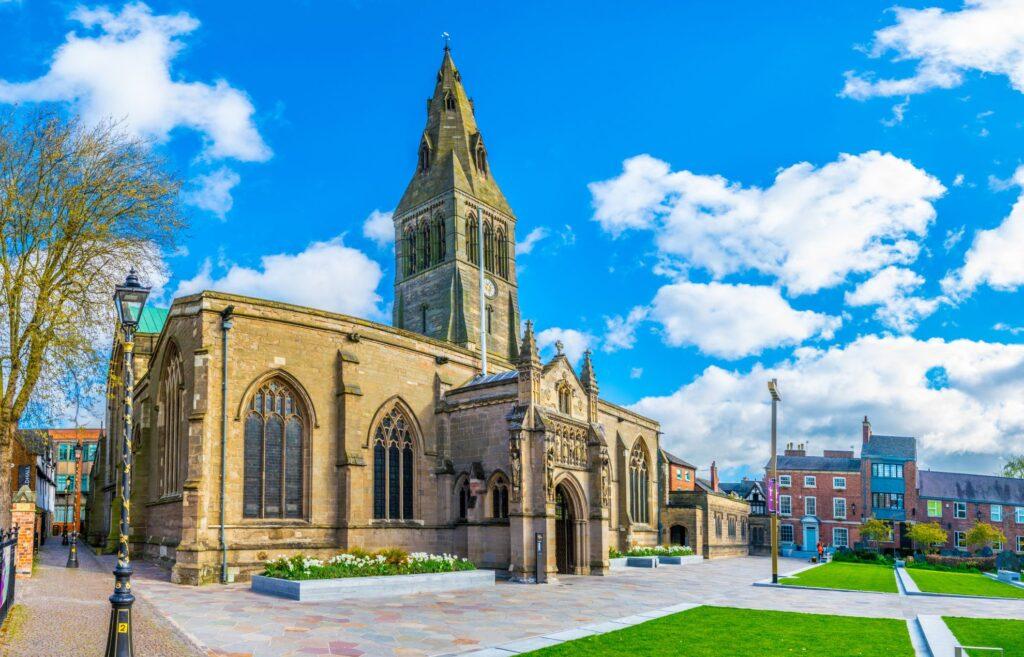 3. Visit the New Walk Museum and Art Gallery
Immerse yourself in art, culture, and natural history at the New Walk Museum and Art Gallery. From ancient Egyptian artefacts to contemporary artworks, the museum boasts an impressive collection that caters to a wide range of interests. Explore the galleries, gain knowledge, and appreciate the beauty of human creativity.
4. Stroll Through Abbey Park
Escape the hustle and bustle of the city and find serenity in Abbey Park. This picturesque green space is perfect for leisurely walks, picnics, and family outings. The scenic River Soar runs through the park, offering a tranquil setting for relaxation and recreation.
5. Discover the National Space Centre
Embark on an intergalactic journey at the National Space Centre. This family-friendly attraction offers a fascinating insight into space exploration, with interactive exhibits, planetarium shows, and even the chance to touch a real meteorite. It's an out-of-this-world experience for visitors of all ages.
6. Taste the Flavors of Leicester Market
A visit to Leicester Market is a must for any lover of fresh produce, crafts, artisanal goods and international delicacies. This bustling market is a foodie's paradise.
7. Enjoy a Match at the King Power Stadium
For football enthusiasts, catching a match at the King Power Stadium is a must. The stadium is the home ground of Leicester City Football Club, and the electric atmosphere during matches is truly exhilarating. Join the passionate fans and cheer for the Foxes.
8. Visit Bradgate Park
Nature lovers will find solace at Bradgate Park, a scenic nature reserve just a short drive from Leicester. Home to herds of deer and picturesque landscapes, the park offers a perfect setting for a leisurely walk or a peaceful picnic.
9. Jewry Wall Museum
Uncover the Roman history of Leicester at the Jewry Wall Museum. The museum stands near the remains of the Roman public baths and showcases artefacts that depict the city's ancient past.
10. Shopping at Highcross Leicester
Indulge in some retail therapy at Highcross Leicester, the city's premier shopping destination. With a wide selection of shops, restaurants, and entertainment options, Highcross caters to all tastes and preferences.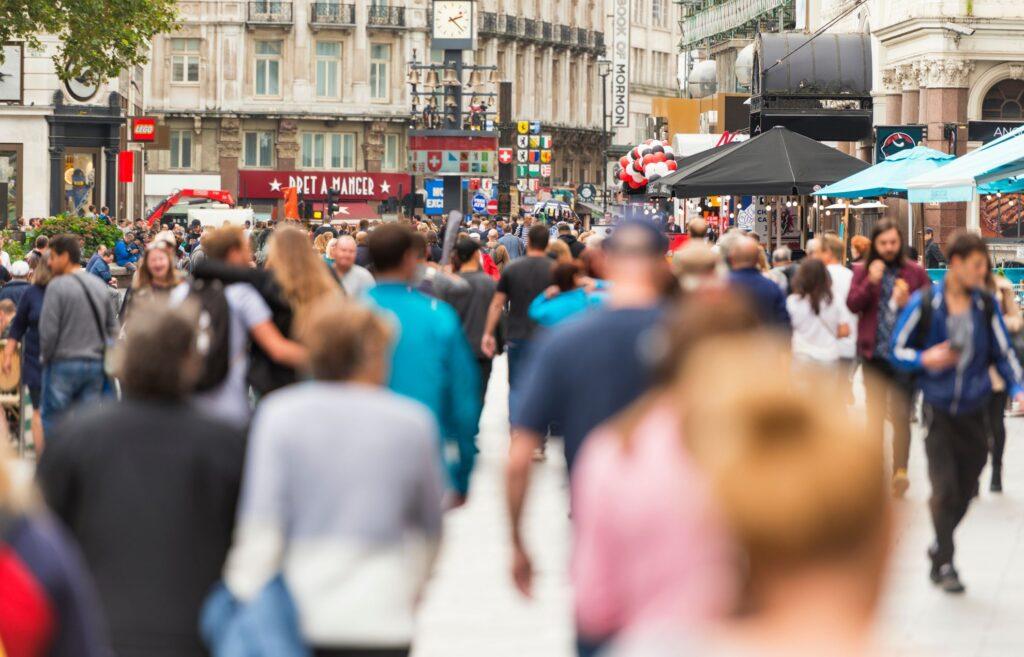 11. Explore the National Gas Museum
Delve into the industrial heritage of Leicester at the National Gas Museum. Learn about the city's historical connection to the gas industry through engaging exhibits and hands-on activities.
12. Relax in Victoria Park
Escape the urban hustle at Victoria Park, a charming green oasis that offers a serene setting for relaxation and recreation. With beautiful flowerbeds, open spaces, and a boating lake, it's an ideal spot for a leisurely afternoon.
13. Discover the Leicester Guildhall
Visit the Leicester Guildhall, one of the finest surviving timber-framed halls in England. Dating back to the 14th century, the Guildhall showcases the city's medieval architecture and hosts various events and exhibitions.
14. Experience the Great Central Railway
Travel back in time on a steam train journey with the Great Central Railway. Enjoy scenic views and immerse yourself in the nostalgia of a bygone era.
15. Discover Wildlife at Twycross Zoo
For animal lovers, a trip to Twycross Zoo is a must. Home to over 500 animals, including endangered species, the zoo provides a fun and educational experience for the whole family.
16. Enjoy the Nightlife in St. Martin's Square
Experience the vibrant nightlife of Leicester at St. Martin's Square. With a plethora of bars, restaurants, and live music venues, the square comes alive after dark.
17. Explore the City from Above at the Wheel of Leicester
Get a bird's-eye view of the city by taking a ride on the Wheel of Leicester. This giant observation wheel offers breathtaking panoramas and photo opportunities.
18. Attend Events at De Montfort Hall
Check the schedule at De Montfort Hall, a popular entertainment venue that hosts concerts, comedy shows, and other live performances throughout the year.
19. Watermead Country Park
Watermead Country Park offers a delightful escape into nature with its scenic lakes, woodland walks, and wildlife spotting opportunities.
Summary of Things to Do in Leicester
Leicester is a city that seamlessly blends its storied past with a vibrant present. From historical landmarks and cultural gems to exciting nightlife and cultural attractions, this city has something for everyone. So, pack your bags and discover the top things to do in Leicester.
Related:
FAQs
Is Leicester UK worth visiting?
Yes, Leicester UK is definitely worth visiting! With its rich history, diverse culture, friendly locals, and a wide range of attractions, it promises an unforgettable and enriching experience.
How do I spend a day in Leicester?
To make the most of your day in Leicester, start with a visit to King Richard III Visitor Centre, explore Leicester Cathedral, indulge in local cuisine at Leicester Market, and relax in Abbey Park.
What is Leicester famous for?
Leicester is famous for its historical significance, especially as the burial place of King Richard III. It's also known for its multicultural community, vibrant festivals, and diverse culinary scene.
Is Leicester a nice area?
Yes, Leicester is a lovely area with a mix of historical landmarks, green spaces, and cultural attractions. Its friendly locals and vibrant atmosphere make it a delightful place to visit.
What are the best historical attractions in Leicester?
Some of the best historical attractions in Leicester include the King Richard III Visitor Centre, Leicester Cathedral, and the Jewry Wall Museum.
Are there any free things to do in Leicester?
Yes, there are several free activities in Leicester, such as exploring Abbey Park, visiting the New Walk Museum and Art Gallery, and attending cultural festivals.
What are some family-friendly activities in Leicester?
Families can enjoy visits to the National Space Centre, Twycross Zoo, and Bradgate Park, where both kids and adults can have a great time.
Leicester Things to Do