Ral 7038 Agate Grey Windows: Before & After Photos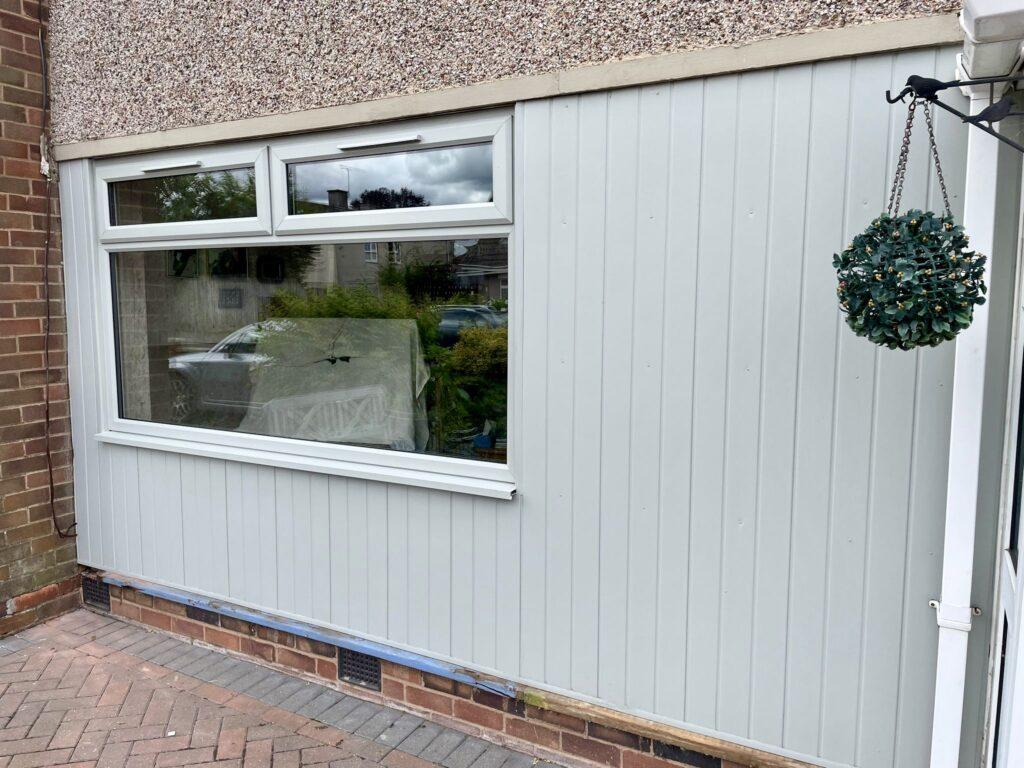 Agate Grey windows boast a modern and contemporary style, based on RAL 7038, also known as Painswick Grey, featuring a light grey hue.
At Phair Windows & Glass, our window fitters have recently given this picturesque home in Leicester a transformation with a replacement Argate Grey uPVC window and matching cladding.
The finished home improvement project has given this property a modern makeover that works that looks so much brighter and more inviting. The new window looks smarter and offers high levels of security and thermal performance.
Are you thinking about a home improvement project? Get in touch with our team for a free quote or continue reading for more information about Agate Grey windows and doors.
Products Used
uPVC Agate Grey Window
Agate Grey Cladding
See the before photo below.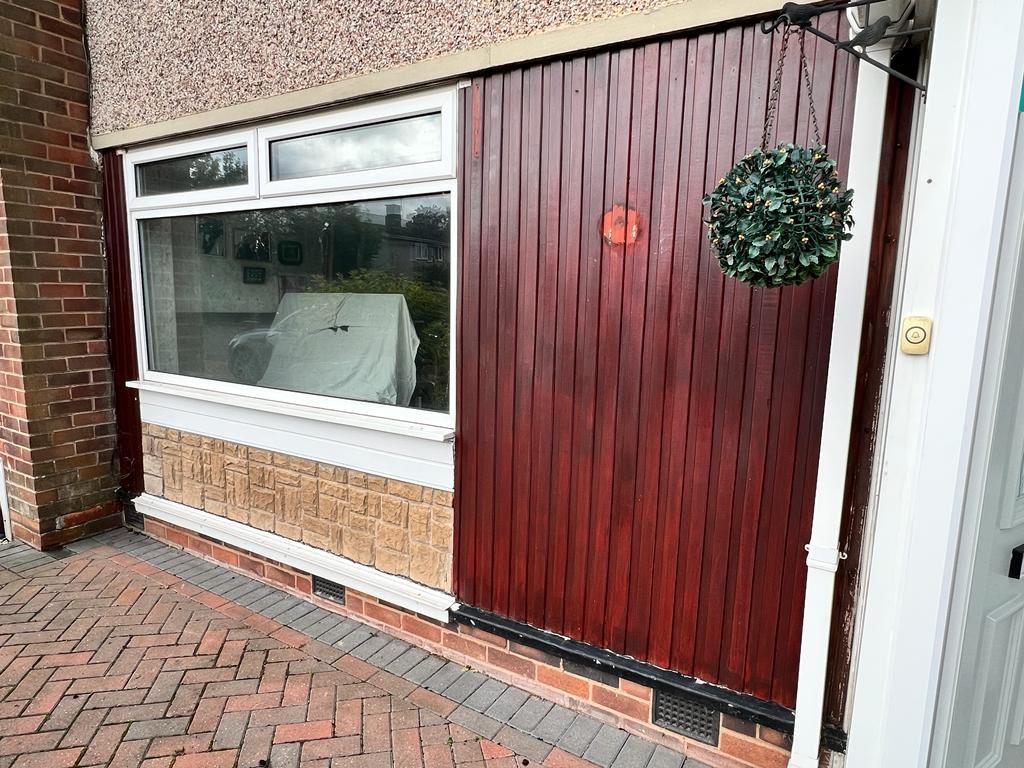 Agate Grey Windows
Give your home a modern transformation by incorporating the gentle and alluring shade of Agate Grey for your windows and doors. This subtle yet impactful hue beautifully complements lighter components such as sandstone bricks and other natural materials, presenting an excellent option for individuals seeking to establish an inviting ambience in their homes.
Agate Grey is a light grey colour. It infuses a warm and welcoming atmosphere, displaying exceptional adaptability that makes it suitable for various decor styles. Agate grey is incredibly popular for those looking to add grey to their property, but are wanting to stay away from bold greys such as slate grey or Anthracite Grey.
Whether you aim to elevate your home's exterior aesthetics or introduce a touch of sophistication to your interior, Agate Grey windows and doors are the perfect soft touch.
Painswick Agate Grey Windows and Doors
Painswick, also known as Agate Grey, is gaining immense popularity for uPVC windows and doors. Homeowners are attracted to its gentle grey or green hues, which harmonise well with various brick or stone shades. Whether in new homes or old cottages and townhouses, this colour choice proves to be a versatile and appealing option.
Agate Grey Windows and Doors from Phair Windows & Glass
Phair Windows & Glass specialises in supplying and installing high-quality coloured uPVC windows, including the popular and energy-efficient A-Rated Agate Grey uPVC windows. Based in Leicester city centre, we offer windows and doors across Leicestershire and the East Midlands. See some of the areas we serve here.
These windows have a contemporary style, based on RAL 7038, also known as Painswick Grey, and feature a light grey hue. The casement windows and flush casement window frames are designed with versatility in mind, with an agate grey woodgrain foil on the outside and a smooth white finish on the inside. We also offer composite doors and uPVC doors in Agate Grey.
For enhanced performance, windows come with argon-filled double glazed sealed units, internal beading, and a secure multipoint locking system. The thermal efficiency is further ensured by the multi-chambered grey window frame. These agate grey uPVC windows also comply with the latest Building Regulations, and offer quick lead times for their supply.
If you would like more information, or a free quote, get in touch with our team today!
FAQs
What is the difference between Painswick and Agate Grey?
In truth, there is no difference. The Residence collection decided to name the colour "Painswick" to make it more appealing and accessible to consumers. This name harmonises with the titles of their other colours like Chartwell Green, Cotswold Biscuit, and English Oak, all of which sound more traditional.
What colour render with Agate Grey windows?
A light grey or off-white render would complement Agate Grey windows, creating a harmonious and elegant look for your home.
What colour is Agate Grey?
Agate Grey is a light shade of grey with soft and subtle undertones. It's a delicate and inviting colour that complements various natural materials, creating an inviting atmosphere in any living space.
Is Agate Grey and Painswick the same colour?
Yes, Agate Grey and Painswick are the same colour. The colour is a subtle blend of light green and grey.
Are grey windows a good idea?
Grey windows are an excellent idea as they offer a modern and sophisticated look, complement various architectural styles, and blend well with different colour schemes, making them a versatile and stylish choice.
Light Grey Windows: Before & After