How To Burglar Proof Your Home
Home security is a top priority for many homeowners, and for a good reason. Burglars are becoming increasingly cunning in their methods, and it's important to take proactive steps to burglar proof windows and your home.
The thought of an intruder breaking into your home is terrifying, and there are simple mistakes that property owners make when it comes to security. A burglar wants to be in and out as quickly as possible, and most burglaries take less than 10 minutes.
So, what can you do to make your home safer? Luckily, there are many things you can do to prevent a traumatic break-in. In this article, we'll provide comprehensive tips and advice on how to burglar-proof your home and deter potential intruders.
These steps include:
Evaluate Your Home's Vulnerabilities
Install High-Quality Locks and Security Systems
Make Your Home Look Occupied
Update Your Front Door
Replace Your Windows
Secure Your Garage & External Areas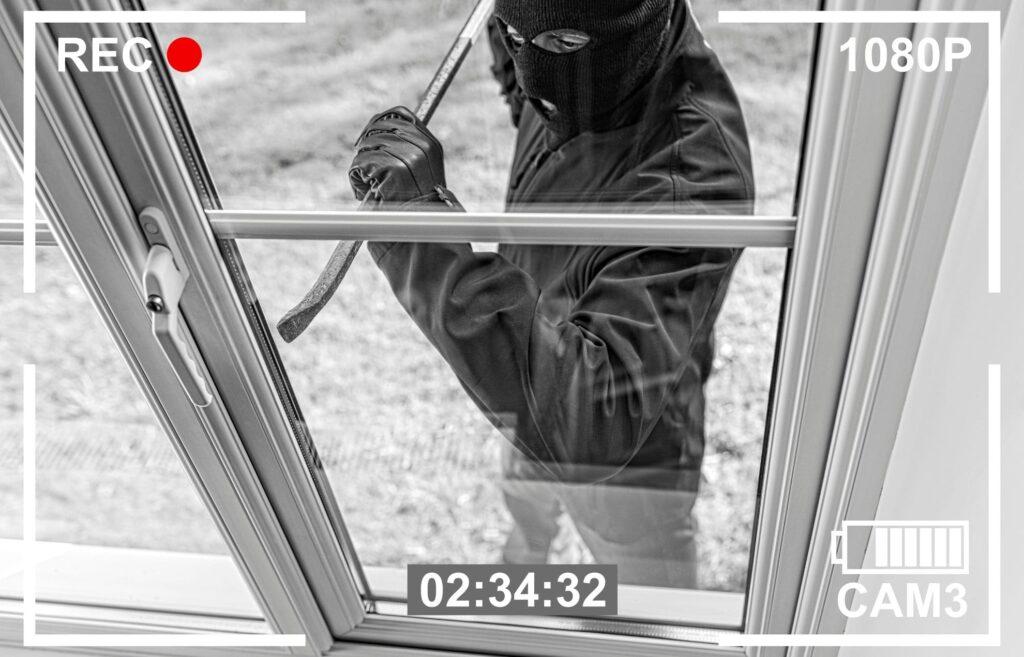 How to Burglar-Proof Your Home & Windows
1. Evaluate Your Home's Vulnerabilities
The first step in burglar proofing your home is to identify its vulnerabilities.
Take time out to go around your house to test all windows and doors, including the shed and garage, and see if unwanted individuals could break into them easily.
Consider installing motion-activated lighting to illuminate the exterior of your home at night, along with an alarm system to deter potential intruders.
Install security cameras that can be monitored from your smartphone, and consider a professionally installed home security system that includes monitoring and alarm services.
2. Install High-Quality Locks
Investing in high-quality locks is essential for burglar-proofing your home.
Install deadbolts on all exterior doors and consider upgrading to smart locks that can be controlled remotely. These are the latest door-locking devices and are designed to overcome the need for a physical key.
Smart locks allow you to control the locking system from your phone and can be unlocked through your smartphone, key code or even fingerprint recognition.
3. Make Your Home Look Occupied
Burglars are more likely to target homes that appear unoccupied. Make your home look lived in by installing timers on lights and TVs to simulate activity whilst you're away.
If you're friendly with your neighbours, ask them to keep an eye out for any suspicious activity. For additional safety, avoid posting about your holiday on social media as you never know who may be watching you online.
4. Update Your Front Door
Doors are a common break-in point for burglars, and in fact, 67% of break-ins are through the door.
If your door is old, lacks secure locks, or is poorly built, your home may be vulnerable to unwanted visitors. Composite doors provide the highest levels of security, whilst still looking stylish.
Consider upgrading your front door to a composite door with a smart lock for the ultimate protection for yourself and your family.
5. Burglar Proof Windows
After doors, windows are the most common entry point for burglars, as they offer an easy way to enter a property. 29% of burglars go through a window and, worryingly, more than one-third of these intruders were able to access the property through a window being unlocked.
If your windows are around 20 years old or need an upgrade, modern windows are built with the highest security technology. Casement windows are one of the most secure window styles as they are impossible to open from the outside, deterring potential intruders.
6. Secure Your Garage & Other External Areas
Garages are often overlooked in home security, but they can provide easy access to your home.
Keep your garage door locked at all times, and consider installing a garage door opener with rolling code technology to prevent thieves from hacking the signal. Also, look at installing a deadbolt on the door that connects your garage to your home.
Other Ways to Burglar Proof Windows & Your Home
Along with the tips above, there are other things you can do to secure your home:
Install motion-activated security lights
Hide your valuables
Think like a burglar
Buy security safe for high-value possessions
Install a security alarm system
Meet your neighbours, especially for help when you're away
Get a dog (in case you didn't have a reason already)
Secure the perimeter and garden
Install CCTV cameras
Trusted Window & Door Supplier
Burglar proofing your home requires a multi-faceted approach that includes evaluating your home's vulnerabilities, investing in high-quality locks and security systems, making your home look occupied, reinforcing your windows, and securing your garage.
When it comes to installing highly secure windows and doors, it's essential to choose a company that you can trust. A company such as Phair Windows & Glass, in Leicestershire, can help with any advice you may need when looking for secure double glazed units or doors fitted with a smart lock.
We hope that this article has provided you with the comprehensive tips and advice needed to help you burglar proof windows and your home. By taking these proactive steps, you can help deter potential intruders and protect your home and family.
We are available on 0116 456 0242, or you can request a quote here.
How to Burglar Proof Windows & Your Home