How to Measure Windows for Replacement in Leicester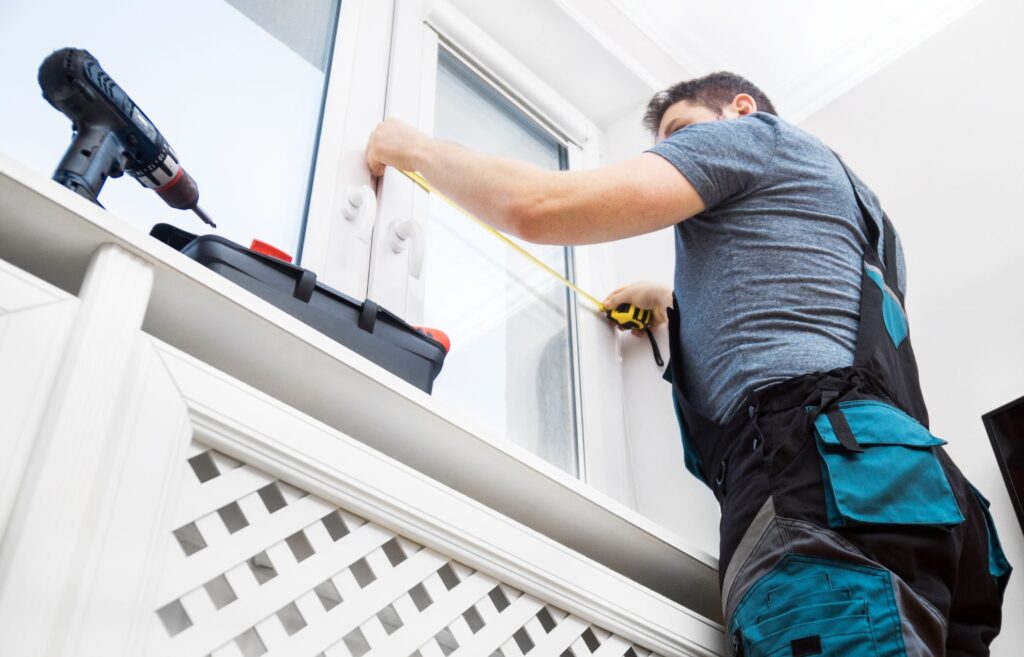 Looking for a guide on how to measure windows? Measuring a window for replacement may seem like a straightforward task, but the margin for error is surprisingly small.
Whether you're a DIY enthusiast in search of new uPVC windows or double-glazed aluminium windows for your Leicestershire home, we have you covered.
In this article, we will walk you through the step-by-step process of measuring replacement windows to help you achieve the best results possible.
Can I Measure Windows Myself?
When you're considering window replacement, it's advisable to delegate the responsibility of measuring to the installer. This approach ensures that they assume liability for any potential measurement-related issues.
Reputable manufacturers and installers typically offer this service, so it's essential to clarify and confirm this aspect before proceeding. At Phair Windows & Glass in Leicestershire, we take full responsibility for all window measurements, assuring you that any issues will be promptly addressed and corrected.
However, if you wish to measure your windows as a preliminary step for obtaining quotes, you can use the following instructions as a rough guide. Keep in mind that these measurements should still be verified by the double glazing installer.
For those interested in ordering window frames directly from a manufacturer, the instructions below can serve as a useful reference point.
It's advisable to check with your chosen manufacturer for any specific measurement requirements, as while most follow a standard method, there can be variations among different manufacturers.
Why Do Accurate Measurements Matter?
Before we jump into the details of measuring for replacement windows, let's find out why accurate window measurements are so crucial.
Whether you are planning a window replacement project or installing new windows, getting the measurements right is crucial for a seamless and visually appealing result.
Accurate measurements are essential for several reasons:
1. Ensuring Energy Efficiency
Windows that are incorrectly measured can lead to gaps and drafts, reducing energy efficiency in your home. By getting accurate measurements, you can choose windows that fit snugly, helping you save on energy bills.
2. Aesthetic Appeal
Well-fitted windows enhance the overall aesthetics of your home. Precise measurements ensure that your new windows will look like they were custom-made for your space.
3. Cost Savings
Accurate measurements prevent costly mistakes. Ordering the wrong size of windows can lead to additional expenses and delays in your project.
Now, let's get started with the measuring process.
How to Measure Windows for a Perfect Fit
Follow these detailed steps to measure your windows accurately.
Top Tip: For the most precise window measurement, measure from the outside of the building. Measure the width and height three times: once from the centre and once from each side. Avoid measuring the old frame.
Before you begin, gather the following tools:
Measuring Tape: A good-quality measuring tape is essential for accurate length and width measurements.
Notebook and Pen: Keep a record of your measurements, as accuracy is paramount.
Ladder: Depending on the window's location, you may need a ladder for upper-level windows.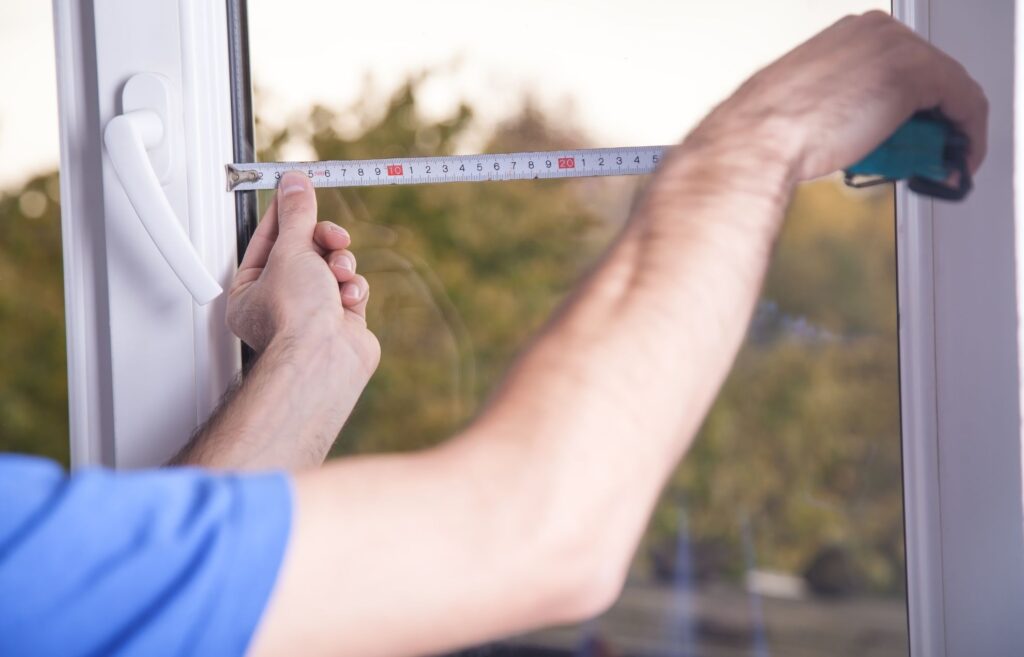 Step 1: Measure Window Width
Start by measuring the width of the window from the inside of the frame. Measure in three places: the top, middle, and bottom.
Record the narrowest measurement you obtain. This will be the width of your replacement window.
Always measure in metric millimetres as this is the standard used across the double glazing industry.
Step 2: Measure Window Height
Measure the height of the window from the inside of the frame in three places: the left, middle, and right.
Record the shortest measurement you obtain. This will be the height of your replacement window.
Step 3: Measure Window Depth
Measure the depth of the window frame from the inside to the outside.
This measurement is essential if you plan to install window sills or any additional features.
Step 4: Check for Squareness
Measure the diagonals of the window frame from corner to corner.
If the diagonals are equal, the window frame is square. If not, record the difference, as it may affect the size of your replacement window.
Step 5: Consider Window Style
Different window styles may require unique measurements. For instance, bay windows or bow windows may need additional measurements to ensure a perfect fit.
Here are some common window styles:
Single-Hung or Double-Hung Windows: Measure the width and height of each sash separately if you have these types of windows.
Casement Windows: Measure the width, height, and depth, including the crank handle.
Bay or Bow Windows: Measure the angles and dimensions of each window segment.
Consult with your window supplier or installer for specific instructions.
Step 6: Minus 5-10mm From Final Measurements
Certain manufacturers may suggest subtracting 5-10mm from the brick-to-brick measurements.
This subtraction allows room for the window frame to be properly installed and accounts for any natural adjustments.
It's crucial to find the right balance to ensure a snug fit without excessive gaps. Always consult your manufacturer or installer for their specific tolerance recommendations.
Step 7: Finalising Your Measurements
Double-check all your measurements for accuracy. It's essential to be precise, as even small discrepancies can affect the fit of your new windows.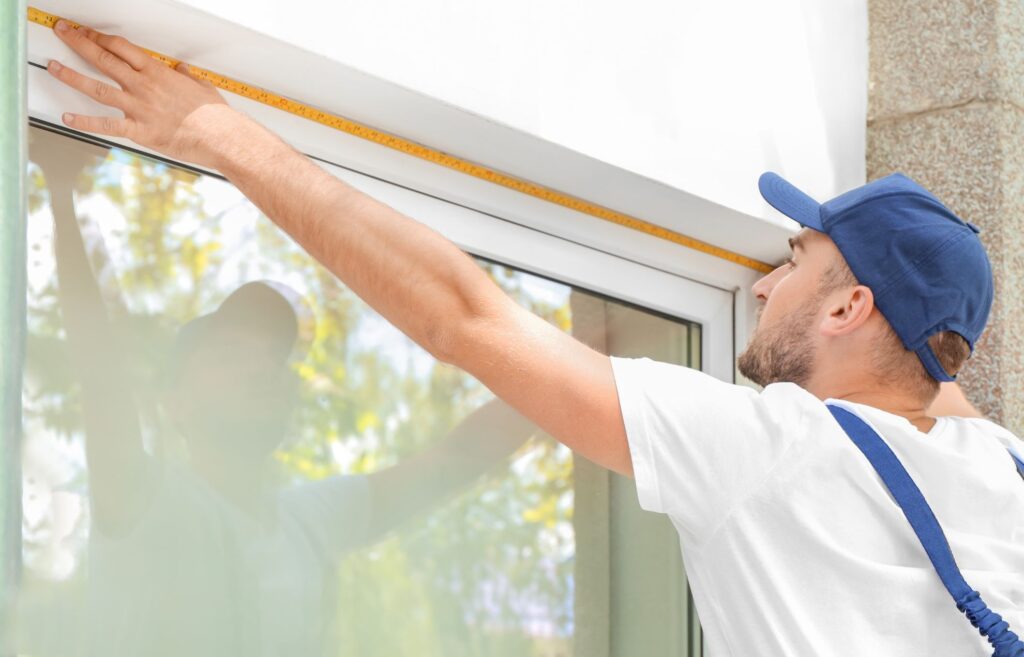 Should you Measure Outside or Inside?
For the best window measurement, measure from outside the building. Don't measure the window frame itself; measure the opening where the window fits.
Think of the hole left when an old window is removed; that's what you should measure. Measure from one brick edge to another.
Summary of How to Measure Windows for Replacement in Leicestershire and the East Midlands
How to measure windows for replacement is easier than it sounds but it's a job you want to get right. Getting the measurements wrong by only a few centimetres can be extremely costly if your new window frames don't fit.
By following our guide and the steps outlined above, you can confidently measure replacement windows and ensure a seamless fit.
If you require further assistance or wish to explore our range of high-quality replacement windows, don't hesitate to contact us at Phair Windows & Glass. Our team of experts is here to assist you every step of the way.
If you are a homeowner in Leicestershire, opting for our supply and fit quote service means you won't have to handle window measurements yourself. Our experienced surveyors will handle all the necessary measurements on your behalf. Feel free to reach out to us for additional information.
FAQs about How to Measure Windows
How do you measure a window for replacing?
To measure a window for replacement, measure the width and height of the existing window frame accurately. Ensure you note any unique features or variations that may affect the replacement process.
How do you measure the size of a window?
To measure the size of a window, start by measuring the width from left to right and then the height from top to bottom. Record these measurements accurately to ensure a proper fit for replacements or new installations.
How are uPVC windows measured?
uPVC windows are typically measured by determining the width and height of the window frame from the inside, taking precise measurements to ensure the replacement windows fit perfectly within the existing space.
How do you measure for new windows UK?
To measure for new windows in the UK, measure the width and height of the window frame from the inside. Ensure accuracy and consider any unique features or requirements for your specific window style.
Related Articles:
How to Measure for Replacement Windows