Your Trusted Window & Door Specialists
What Are Sash Windows and How Do They Work?
The Ultimate Guide to Sash Windows
Sash windows have been an architectural staple for centuries. They are beautiful, and functional, and can add a certain charm to any home.
If you're not familiar with them, sash windows are a type of window that consists of two or more movable panels, or "sashes," that slide up and down within the frame. These windows have unique features that make them stand out from other types of windows.
In this blog post, we will cover everything you need to know about sash windows – from their history and design to the various types and materials used in construction. We'll also discuss why they're still popular today and how they can enhance energy efficiency in your home.
Lastly, we'll provide tips on choosing the right sash windows for your home and factors that influence their lifespan. Whether you're looking to install new sash windows or restore old ones, this guide has got you covered.
At Phair Windows & Glass, a window and door supplier, we install sash windows for customers across Leicestershire. Get in touch for a free quote!
What are Sash Windows?
So, what are sash windows? Sash windows are a popular window design with movable panels, commonly found in Victorian and Georgian-era buildings.
With their traditional appearance, vertical grooves, and multiple panes of glass, sash windows offer elegance and charm. They have the unique feature of being able to open both the top and bottom sash for ventilation.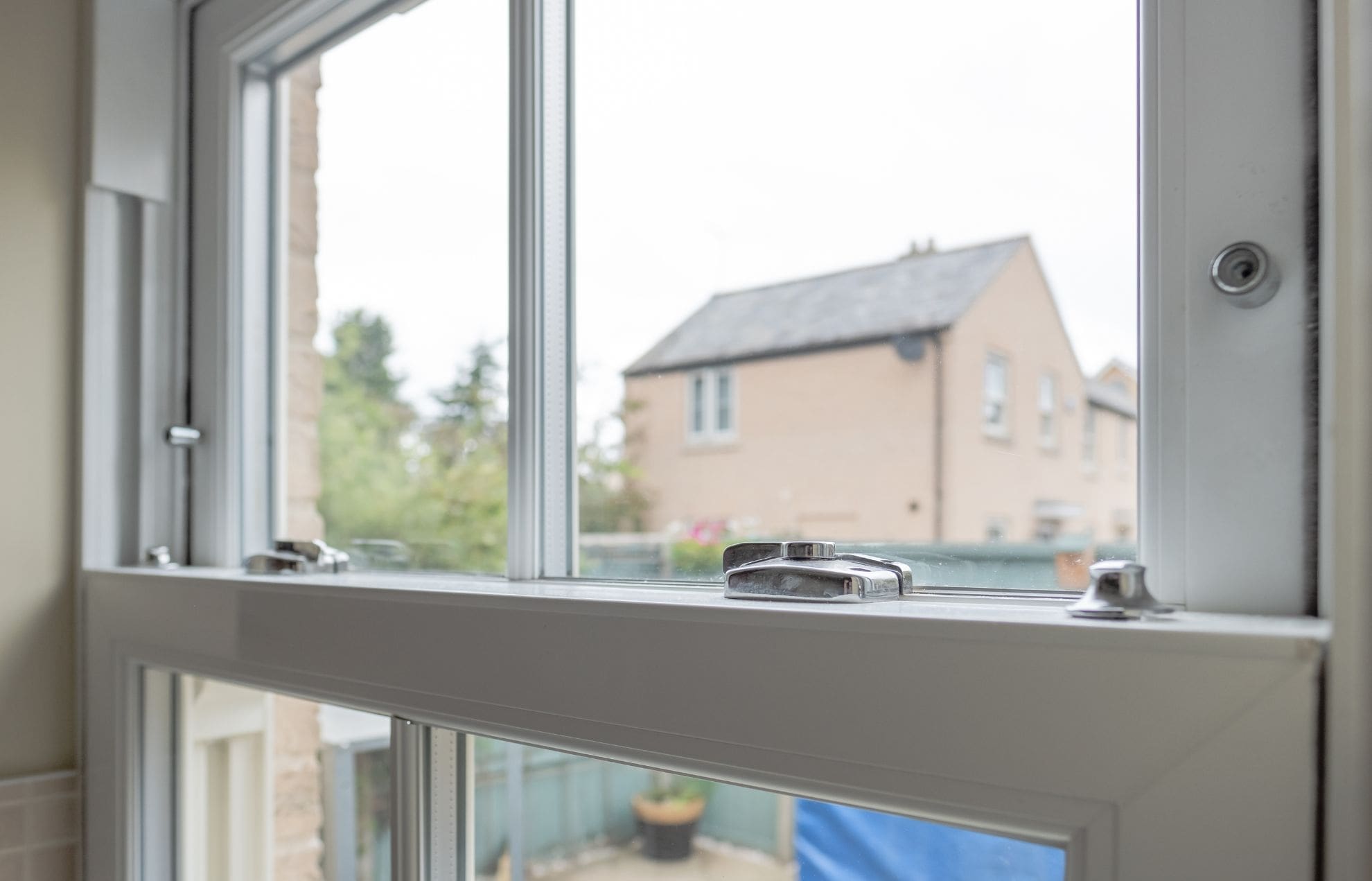 The Unique Features of Sash Windows
Sash windows are known for their distinct style. They have thin double glazing with glazing bars dividing the panes of glass, giving them a traditional and elegant look. The sashes are counterbalanced by weights or springs hidden within the window frame, which allows for smooth and controlled movement.
Sash cords or chains connect the sashes to the counterbalance system. Sash windows can be single-hung or double-hung, providing flexibility in ventilation. Their unique features make them a popular choice for adding a classic touch to any home or building.
The History and Popularity of Sash Windows UK
Sash windows have a rich history that dates back to the 16th century in France. However, it was during the Georgian and Victorian eras in England when they truly gained popularity. In the Victorian era, sash windows became a symbol of prosperity and were commonly found in high-end homes.
Their timeless design and ability to complement various architectural styles have contributed to their continued popularity. 
Many homeowners are drawn to sash windows for their aesthetic appeal and the flexibility they offer in terms of ventilation. It's no wonder that sash windows are often seen as a characteristic feature of period properties.
The Working Mechanism of Sash Windows
Sash windows operate on either a pulley and weight system or a spring balance system. These systems use weights or springs to counterbalance the weight of the sashes, making them easy to open and close. 
These windows also have the convenience of being able to tilt inward for easy cleaning or be completely removed for maintenance purposes.
Additionally, the top and bottom sashes of a sash window can be independently opened, providing control over airflow. With their reliable and durable design, sash windows continue to offer a timeless appeal.
Different Types of Sash Windows
Sash windows come in different types, combining traditional design with a modern twist. They are aesthetically pleasing, adding elegance to any property.
These windows are available in a wide range of colours and finishes, allowing customisation to fit the style of your home. In addition to their visual appeal, sash windows provide excellent ventilation options.
Whether you prefer Victorian sash windows or Edwardian sash windows, the simplicity and versatility of the sliding sash window make it an ideal choice for many homeowners.
Georgian Sash Windows
Georgian sash windows are characterised by multiple panes of glass separated by glazing bars. They offer a classic and timeless look to a property, adding a touch of sophistication and charm. 
Ideal for period properties or traditional-style homes, Georgian sash windows provide durability and long-lasting performance.
With their elegant design and historical significance, these windows have become a popular choice for homeowners looking to create a sense of tradition and elegance. Their ability to seamlessly blend into any architectural style makes them a versatile and aesthetically pleasing window option.
Victorian Sash Windows
Victorian Sash Windows feature a single large pane of glass in each sash, providing a simple and elegant design. They add a sense of grandeur and character to a property, making them ideal for Victorian-era homes or those seeking a vintage look.
Apart from their aesthetic appeal, Victorian Sash Windows also offer excellent insulation and energy efficiency, helping to maintain a comfortable indoor environment.
With their unique style and functional benefits, Victorian Sash Windows continue to be a popular choice for homeowners looking to capture the charm of the past.
Edwardian Sash Windows
Combining elements of both Georgian and Victorian styles, Edwardian sash windows feature a larger top sash and a smaller bottom sash. This design offers a balance between aesthetics and functionality, adding a touch of elegance and sophistication to any property.
Edwardian sashes provide ample natural light and ventilation options, enhancing the overall comfort of a space. With their unique features, these windows are a popular choice for those seeking a window style that captures the charm of a bygone era.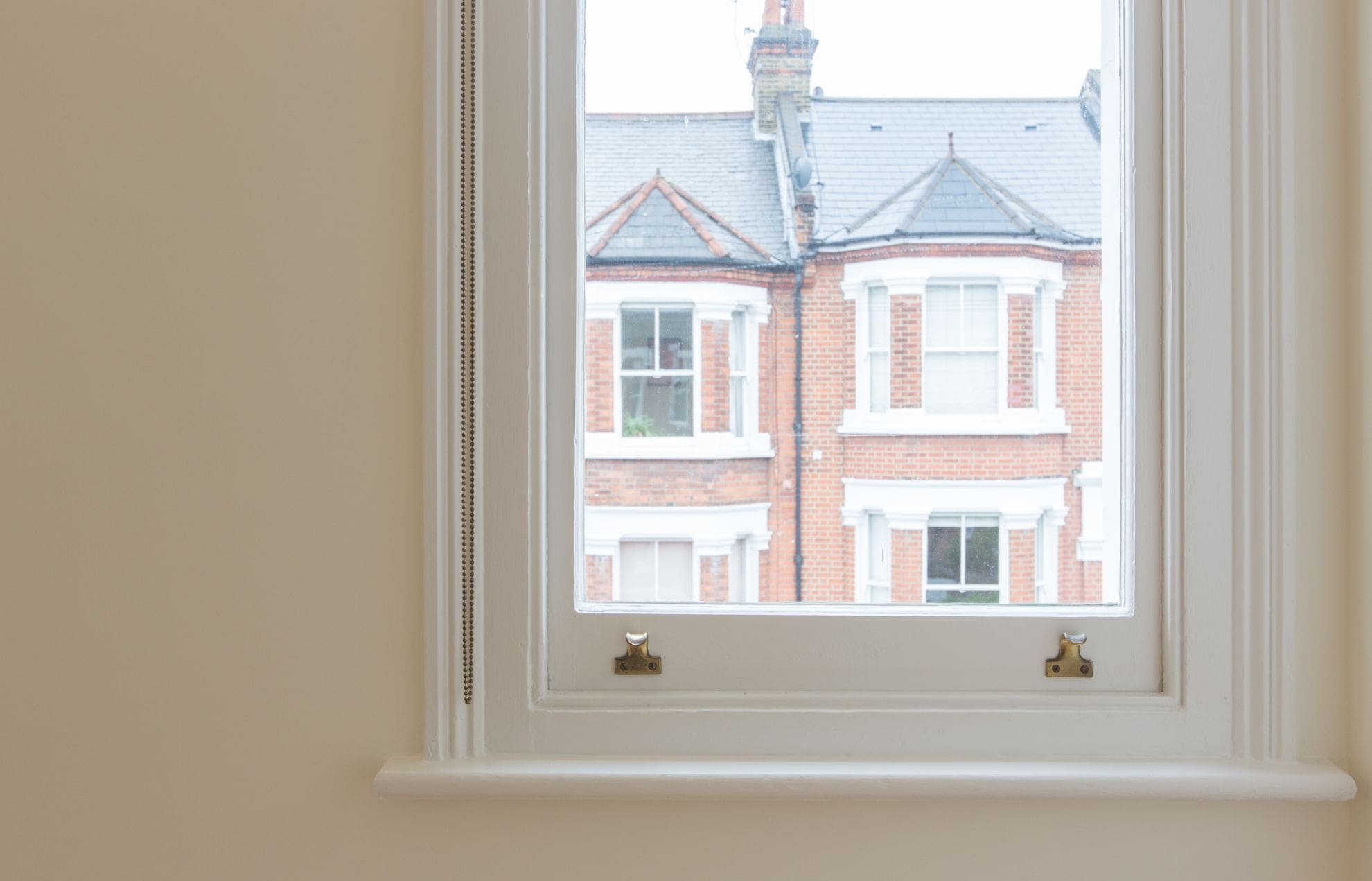 Materials Used in Sash Windows
Timber sash windows offer a traditional and authentic look, while uPVC sash windows are low maintenance and durable. Both materials provide excellent insulation and energy efficiency.
Timber sash windows create a natural and warm aesthetic, while uPVC sash windows have a wide range of colours and finishes to choose from. Whether you prefer the classic charm of timber or the modern convenience of uPVC, both materials offer great options for your sash windows.
Timber Sash Windows
Crafted from high-quality timber, timber sash windows offer a traditional and timeless look to any home. With their natural and warm aesthetic, they add a touch of charm and elegance to a property.
These windows can be customised with various stains or paint colours, allowing homeowners to create a unique look. Not only do timber sash windows provide excellent durability and longevity, but they also offer a classic and timeless style that complements both modern and period homes.
uPVC Sash Windows
UPVC sash windows, made from durable and low-maintenance material, offer minimal upkeep and easy cleaning. They come in a wide range of colours and finishes, providing a modern and sleek look to any property. 
These uPVC windows also offer excellent insulation and energy efficiency, contributing to a comfortable living environment.
With their versatility and aesthetic appeal, uPVC sash windows are a popular choice for homeowners looking for a stylish and practical window solution.
Benefits and Disadvantages of Sash Windows
Sash windows offer numerous benefits that make them a popular choice for homeowners. However, there are also some disadvantages to be aware of.
Pros of Sash Windows:
Attractive appearance, providing a classic and heritage look.
Effective in hot weather as they allow top and bottom openings, enhancing room ventilation.
Can be locked slightly ajar for fresh air while maintaining security.
Enhance property value due to high demand.
Cons of Sash Windows:
Expensive compared to other window styles, like casement windows.
Complex mechanisms may pose maintenance challenges.
Painting sash windows can be time-consuming due to their intricate design.
They cannot fully open, unlike double casement windows, as one sash always covers a portion of the window.
Comparing Sash and Casement Windows
Sash windows offer a classic and traditional look, while casement windows provide a more modern and contemporary aesthetic. Sash windows allow for better ventilation options, thanks to their vertical sliding design.
On the other hand, casement windows are easier to operate and clean. Both types of windows have their own unique benefits and aesthetics, making them suitable for different architectural styles and personal preferences.
Whether you prefer the timeless charm of sash windows or the sleekness of casement windows, there is a wide range of options available to suit your needs.
How to Maintain and Repair Sash Windows?
To keep sash windows in good condition, regular maintenance is essential. Clean and lubricate the mechanisms, repair or replace damaged parts promptly, maintain the paint or finish to prevent rot, and address drafts or air leakage. Seek professional help for extensive repairs or restoration work.
The Cost Factor: Buying and Repairing Sash Windows
Sash windows offer a cost-effective option for homeowners. Repairing sash windows is often more affordable than replacing them, making it a budget-friendly choice. Proper maintenance is key to prolonging the lifespan of sash windows and reducing long-term costs.
Prices for sash windows can vary depending on materials and customisation options, so it's important to consider overall value and benefits when evaluating the cost. By weighing these factors, homeowners can make an informed decision about buying and repairing sash windows.
Is Double Glazing Possible for Sash Windows?
Double glazing can be added to existing sash windows, improving energy efficiency and reducing noise transmission. It enhances thermal insulation and may require modifications to the original design. Consult with a professional to determine if it's suitable for your sash windows.
Should You Restore or Replace Old Sash Windows?
Restoring old sash windows preserves the historical integrity while replacement may be necessary for extensively damaged windows. Restoration can be a cost-effective option, considering the condition, functionality, and aesthetic appeal. Consult with an expert to assess restoration feasibility and benefits.
How Do Sash Windows Impact Home Aesthetics?
Sash windows have a significant impact on home aesthetics by enhancing the architectural charm and character of a property. 
Their elegant design adds sophistication, while different styles, materials, and finishes allow for a seamless match with various home aesthetics. The slender profiles and ample natural light create a bright and inviting atmosphere.
Are Sash Windows a Good Investment for Your Home?
Investing in sash windows can greatly enhance the value and market appeal of your home. With their durability, ventilation options, and energy efficiency, well-maintained sash windows are a worthwhile investment. Consider your home's location, style, and overall aesthetic to evaluate the investment value of sash windows.
Can Sash Windows Enhance Energy Efficiency?
Sash windows can greatly enhance energy efficiency when properly insulated and glazed. By preventing drafts and reducing heat loss or gain, they create a tight seal. Upgrading to energy-efficient sash windows can lead to lower energy bills and a more comfortable home. Seek professional advice for proper installation and maximum energy-saving benefits.
How to Choose the Right Sash Windows for Your Home?
Consider your home's architectural style and period when selecting sash window designs. Choose durable materials like uPVC or timber that require minimal maintenance. 
Opt for suitable glazing options, such as low-E glass, for improved energy efficiency. Take into account factors like noise reduction, security features, and ease of operation. Consult with a reputable supplier such as Phair Windows & Glass to find the best fit.
What Factors Influence the Lifespan of Sash Windows?
Regular maintenance and proper cleaning routines play a crucial role in extending the lifespan of sash windows. Additionally, the quality of materials used during construction, professional installation, exposure to weather conditions, and periodic inspections and repairs also significantly impact their longevity.
Why are Sash Windows Still Popular Today?
Sash windows remain popular due to their timeless appeal and elegant functionality. They complement various architectural styles while offering versatile ventilation options for controlled airflow and comfort.
The historical significance and cultural heritage associated with sash windows contribute to their enduring popularity. Advancements in materials and technology have also made modern sash windows more energy-efficient and durable.
Conclusion: Are Sash Windows Worth It?
In conclusion, sash windows offer a unique and elegant aesthetic to any home. Their timeless design and functionality make them a popular choice for homeowners looking to enhance the beauty and value of their property.
Whether you are restoring old sash windows or considering installing new ones, it is important to choose the right material and style that suits your needs and preferences. Additionally, sash windows can improve energy efficiency, provide better ventilation, and contribute to the overall ambience of your home.
If you are interested in upgrading your windows, get quotes from reliable professionals who specialise in sash window installation and restoration.
For sash windows in Leicester, contact our expert window fitters at Phair Windows & Glass who are happy to help. We serve customers across the entire Leicestershire area.
Give us a call at 0116 456 0242 or submit an enquiry through our online form below, and we'll be in touch as soon as possible.
Frequently Asked Questions
Your Journey With Phair Windows & Glass
We're a Fully Accredited and Locally Reputable Company
At Phair Windows & Glass, you've got complete peace of mind as we are fully accredited by all the relevant regulatory bodies. We are a FENSA registered company and are also proud to offer a 10 year insurance backed guarantee on every installation as standard.
Over our 25 years as a double glazing installer, we've built up quite the local reputation too. Take a look at some of our recent customer reviews from homeowners across the East Midlands.