Your Trusted Window & Door Specialists
What are the Pros and Cons of Roof Lanterns?
Advantages and Disadvantages of a Roof Lantern
Looking to add a roof lantern to your home, but wondering what the pros and cons are? Well, you're in the right place.
Roof lanterns have gained immense popularity in recent years due to their ability to transform living spaces and enhance natural light. But they may not be right for everyone.
In this article, we'll look in depth at the benefits and negative factors of installing a roof lantern so you can make the right decision for your property.
As a double glazing installer serving customers across Leicestershire and the East Midlands, Phair Windows & Glass can help with any additional questions you may have, or provide a free quote.
Before we look at the benefits and drawbacks of roof lanterns, what exactly is a roof lantern?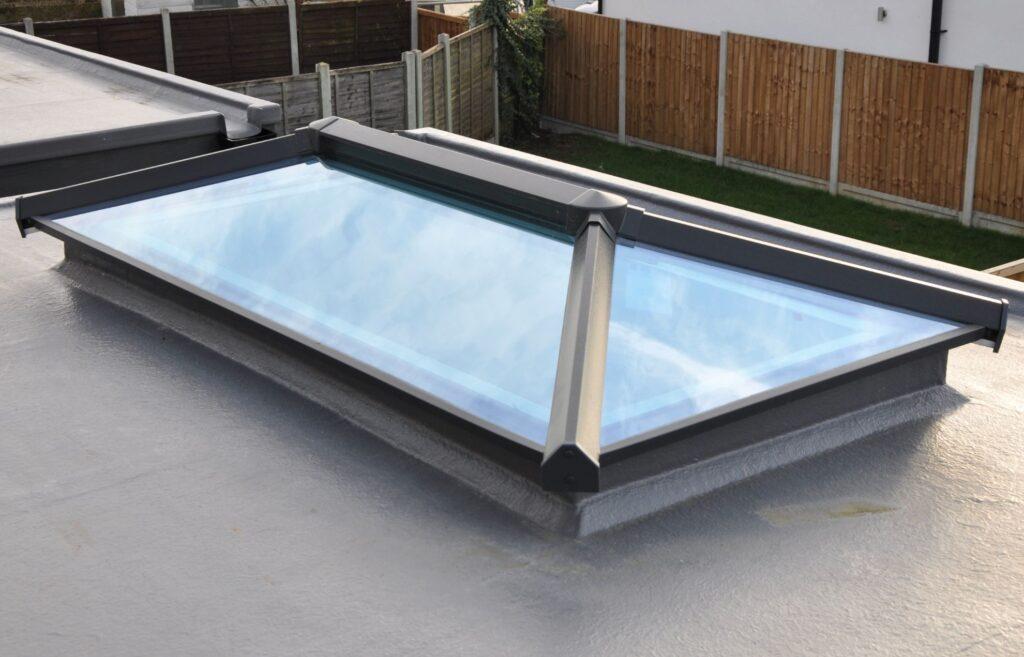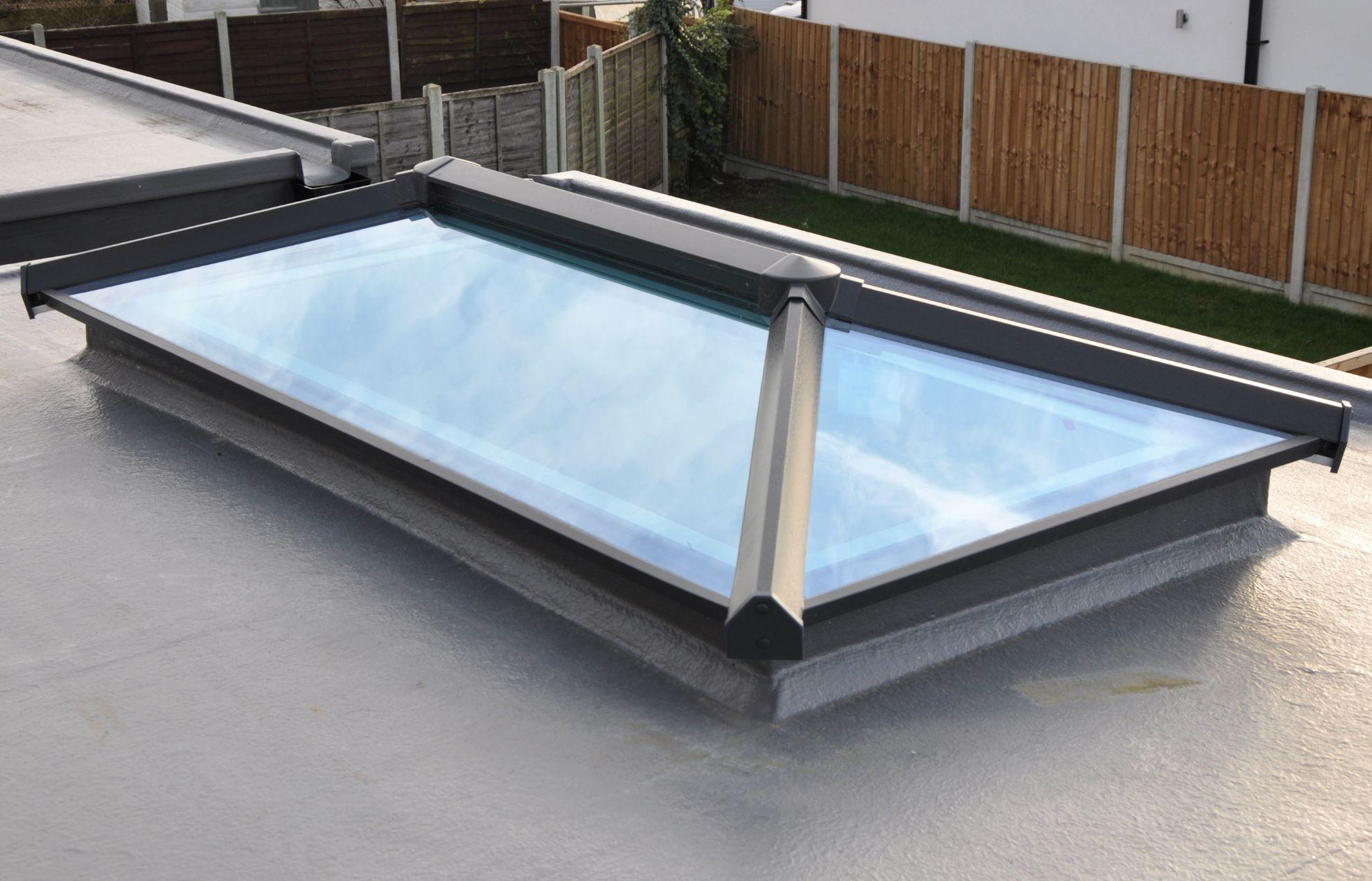 What are Roof Lanterns?
Roof lanterns, also known as skylights or roof lights, are elevated structures typically installed on flat or pitched roofs. They are designed to allow an abundance of natural light into a living space, creating an open and airy atmosphere. 
These fixtures have garnered attention in the world of interior and architectural design for several reasons.
So, what are the pros and cons of roof lanterns? Let's begin with the benefits.
Benefits of Roof Lanterns
1. Abundant Natural Light
One of the primary advantages of roof lanterns is their ability to flood your interior spaces with natural light. 
By allowing sunlight to enter from above, they create a bright and inviting atmosphere, reducing the need for artificial lighting during the day. This not only saves energy but also uplifts the overall ambience of your home.
2. Aesthetic Appeal
Roof lanterns serve as stunning architectural features, adding a touch of elegance to any room. They come in various designs and materials, allowing you to choose one that complements your home's style. 
Whether your property has a modern or traditional aesthetic, there's a roof lantern design to suit your needs.
3. Improved Ventilation
Some roof lantern models are equipped with ventilation options, allowing you to regulate airflow in your living spaces. This can be particularly beneficial during hot summer months, helping to maintain a comfortable indoor temperature.
4. Increased Property Value
Investing in a roof lantern can significantly boost the value of your property. Potential buyers are often drawn to homes with an abundance of natural light and unique architectural elements, making your home more appealing on the real estate market.
5. Energy Efficiency
Modern roof lanterns are designed with energy efficiency in mind. Many models come with double or triple glazing, which helps to insulate your home, reducing heat loss and energy bills.
Cons of Roof Lanterns
1. Cost
While roof lanterns offer numerous benefits, they can be a significant investment. It's essential to weigh the cost against the value they will bring to your home and the long-term savings in energy bills.
2. Installation
Roof lantern installation can be complex and may require professional assistance. Ensure that you work with experienced installers to guarantee a watertight and structurally sound fit.
3. Maintenance
Like any other part of your home, roof lanterns require regular maintenance to ensure they remain in top condition. Cleaning the glass and checking for leaks should be part of your routine home upkeep.
4. Privacy Concerns
While roof lanterns provide abundant natural light, they may also compromise your privacy, especially in bedrooms and bathrooms. Consider appropriate window treatments to address this concern.
5. Climate Considerations
In areas with extreme weather conditions, such as heavy rain or snow, roof lanterns may require additional maintenance and precautions to prevent water ingress or damage.
Summary of the Pros and Cons of Roof Lanterns
Roof lanterns are a fantastic addition to any home, offering many benefits, from increased natural light to enhanced aesthetics and property value. 
However, they do come with some drawbacks, including installation costs and privacy concerns. Ultimately, the decision to install a roof lantern should be based on your specific needs, budget, and preferences.
If you're looking to transform your living space and enjoy the advantages of a roof lantern, consult with Phair Windows & Glass to explore the perfect solution for your home improvement project.
For more information and expert advice on roof lanterns, contact Phair Windows & Glass today.
Frequently Asked Questions about Roof Lanterns
Your Journey With Phair Windows & Glass
We're a Fully Accredited and Locally Reputable Company
At Phair Windows & Glass, you've got complete peace of mind as we are fully accredited by all the relevant regulatory bodies. We are a FENSA registered company and are also proud to offer a 10 year insurance backed guarantee on every installation as standard.
Over our 25 years as a double glazing installer, we've built up quite the local reputation too. Take a look at some of our recent customer reviews from homeowners across the East Midlands.