Price of Glazed Sash Windows & Factors
In this article, we'll find out the average cost of double glazed sash windows, and the factors to consider when budgeting for your replacement windows.
Double glazed sash windows are an ever-popular style for homes across the UK. The traditional character and elegant design they bring to a property make them the perfect choice for homeowners with older buildings.
And, with modern variations developed in recent years, sash windows can also be fantastic options for modern homes and new builds. However, damaged sash windows are not only an eyesore, and turn-off for potential buyers, but they can let draughts, noise and moisture into a home.
Replacing your windows with double glazed sash windows will save on energy bills, increase security, add value to your property, and are more visually appealing.
If your sash windows are damaged beyond repair, and you're looking to replace or install new double glazed sash windows, there's a host of factors to take into consideration.
Before we look at the variable factors, let's have a look at the cost of double glazed sash windows in the UK.
You may also be interested in reading: Cost of Double Glazing a 3 Bed House UK
Cost of Double Glazed Sash Windows UK
The average cost of double glazed sash windows in the UK is £1,300 per window.
Replacing a uPVC sash window will cost between £600 and £800 to install. This is because of the lower cost of materials, when compared with traditional timber sash windows.
These are ballpark figures, and it's worth speaking to a local expert to get an accurate quote based on your requirements and budget.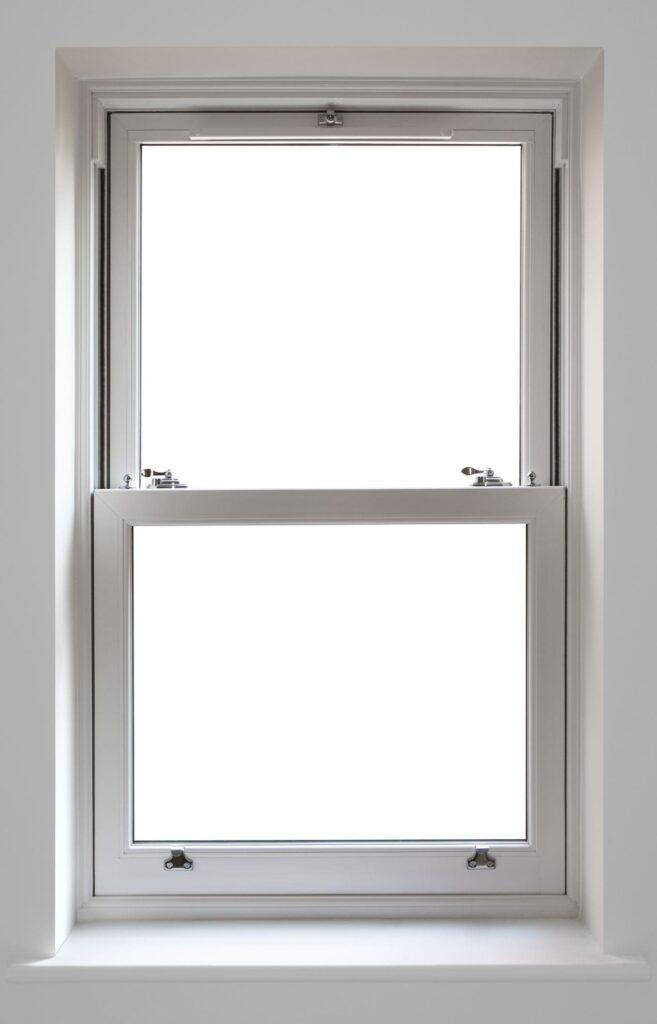 Factors Affecting the Cost of Replacing Sash Windows
There are many variables that come into play when budgeting for new double glazed sash windows. The following factors should be considered.
Profile
The profile of your replacement sash windows is one of the largest factors affecting the cost. Whether you select uPVC windows, aluminium windows or timber, each material varies in cost. uPVC is the cheapest and timber is the most expensive option.
It's worth noting that some people who like the look of traditional timber sash windows will opt for wood grain uPVC sash windows to save on costs, convenience, easy maintenance, and never needs repainting.
Colour
Colour can have a large impact on the cost of sash windows. The cheapest uPVC sash window is white, and you can expect to pay 30% to 40% more for any other colour. The finish of the colour, such as a woodgrain effect, can also influence the price.
Window Measurements & Number of Windows
Of course, the number of windows and the size of your replacement windows all differ from property to property. You may wish to replace a window one at a time, or budget for the entire house to be completed at once.
Window Style
There are a huge variety of window styles available when it comes to replacing your windows, and these all differ in price.
Glazing Type
The type of glass you select, whether that be single, double, triple, or frosted, affects the cost. Many people opt for double glazing which offers many benefits when compared to single glazing.
Location
Your location can have a significant impact on the cost of your windows due to the higher living costs in certain areas such as London.
Installation
The cost of installation is one of the biggest factors to consider, and the number of windows. The more time-consuming the job influences the amount and cost of labour needed.
Another huge factor to consider depends on whether you're having new windows fitted or replacing old windows. The cost of removing sash windows can take time, along with the number of windows needed to be fitted.
Many double glazing installers and window companies will offer competitive prices but the cheapest option doesn't always mean the best quality windows or installation. Consider reviews and accreditations before making your final decision.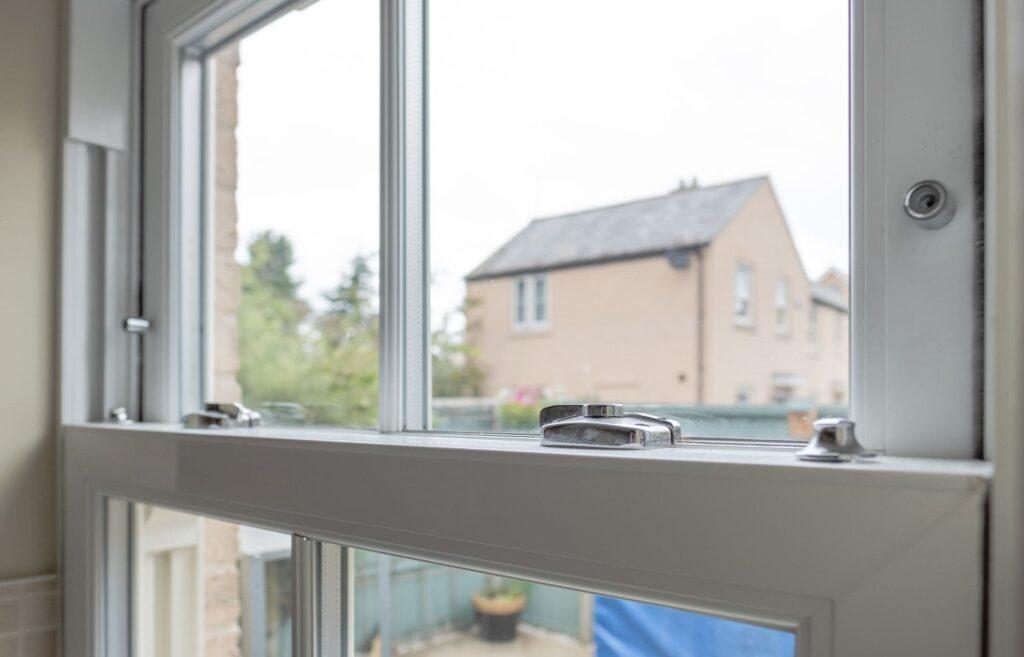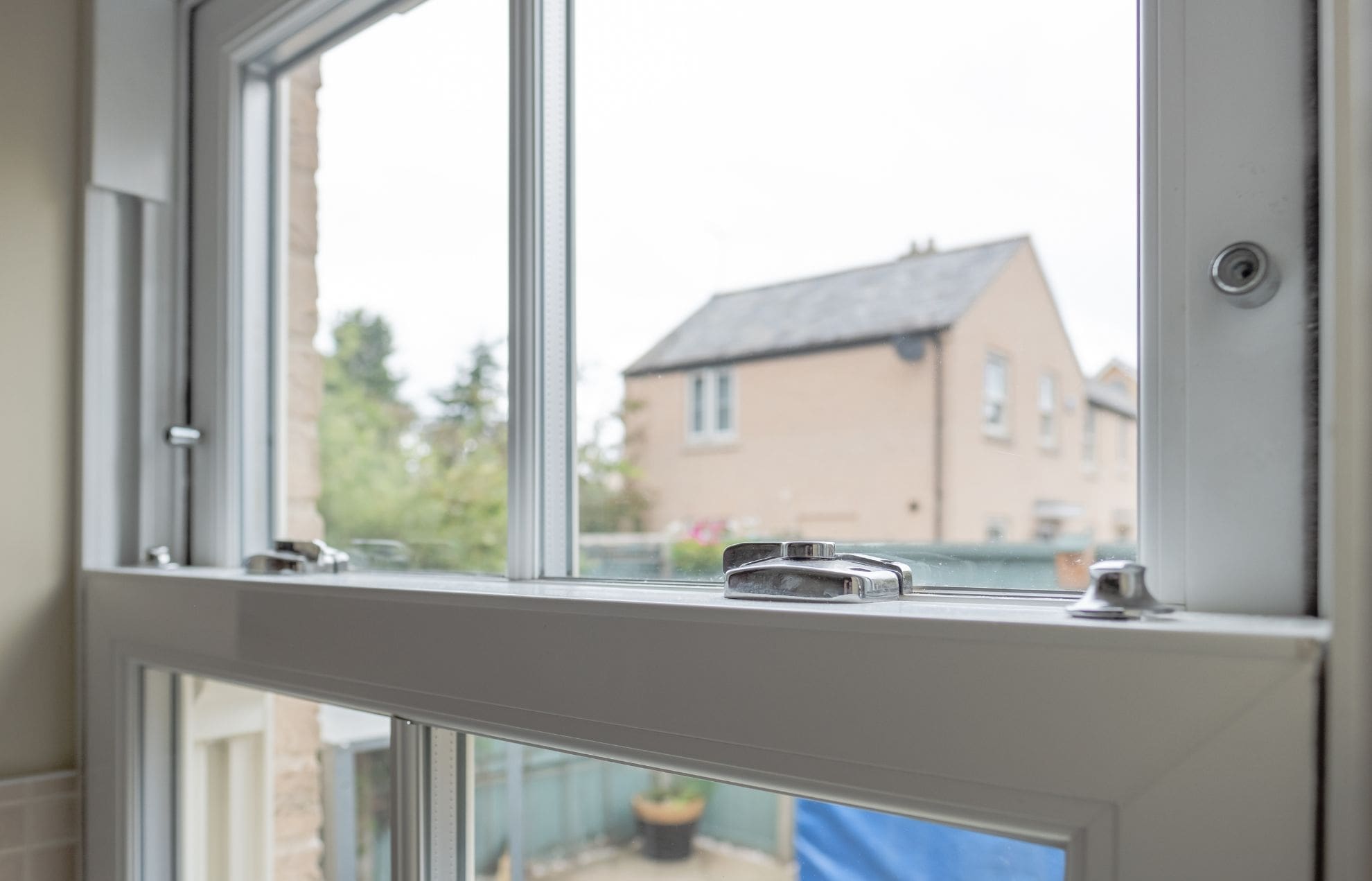 Summary of the Cost of Double Glazed Sash Windows
We hope that our guide has given you a better understanding of the cost of double glazed sash windows and what variables can influence the overall amount when budgeting.
Every property and window is different depending on the different factors, such as material and style, but the average cost is £500 – £700 per uPVC sash window in the UK.
Upgrading worn-out, old windows will reduce energy bills, reduce noise pollution and cold spots, increase your property value, and increase curb appeal. New double glazed windows can also last between 20 to 35 years.
Looking for a new set of sash windows? We can help you there.
Most UK homes are suitable for uPVC sash windows, and Phair Windows & Glass in Leicester are happy to provide advice and a free quote. Looking for the best double glazing companies near me? If you're searching for double glazing Leicester, get in touch with our friendly team today. 
We are available on 0116 456 0242, or you can request a quote here.
FAQs about Cost of Double Glazed Sash Windows
Are sash windows more expensive than normal windows?
Sash windows can be more expensive than normal windows, but it depends on several factors such as the type of material used, the size and complexity of the window, and the installation company.
Can old sash windows be double glazed?
Yes, old sash windows can be double glazed, but it may require some modifications to the window frame or sash to accommodate the extra thickness of the double-glazed unit.
The double-glazing retrofit of old sash windows should be carried out by a professional window installer to ensure that the work is done correctly and to the appropriate standards. Additionally, the building regulations and planning permission requirements should be considered before starting the work.
How much do wooden sash windows cost?
You can expect to pay an average of £1500 upwards for a wooden sash window.
Are double glazed sash windows expensive?
Double glazed sash windows can be more expensive than single glazed sash windows, but the overall cost will depend on several factors. For example, uPVC or aluminum double glazed sash windows can be less expensive than timber double glazed sash windows.
Cost of Double Glazed uPVC Sash Windows