How Double Glazing Helps Reduce Energy Bills
The cold, winter weather is when many people look for ways to insulate their homes.
And windows are where a lot of warm and cold air can escape, leading to wasted energy and higher heating bills for a property.
Most people have heard of 'double glazing' at some point, and it's common knowledge that it indicates that double glazing provides more benefits than single glazing.
It's been reported that approximately 7% of UK homes don't have double glazing installed which is likely down to the fact that property owners are unaware of the benefits that new, double glazed windows can bring.
So, what exactly is double glazing and how does it work? And, will new double-glazed windows save energy?
We know how important it is to know what you're buying when looking to improve your home. This article covers everything you need to know about double glazing.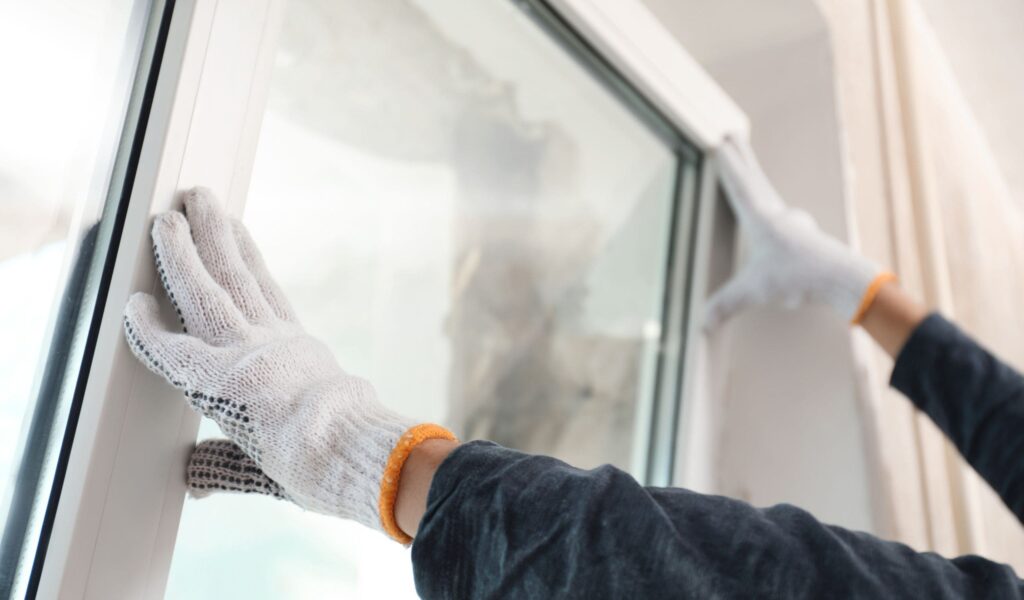 Can New Windows Help You Save Energy?
In short, yes. Double glazed windows can help you to save energy in a number of ways.
In fact, research has shown that new double glazing can reduce heat loss from your home by as much as 25%.
Single glazed windows lose heat twice as fast as double glazed windows, meaning you'd have to spend almost 50% more on energy to heat your home.
With energy prices rising quickly, installing double glazing is a cost-effective way to keep your home warm, especially during the colder months.
Because they have two panes of glass instead of one, double glazed windows provide an extra layer of insulation that can help to keep heat inside a property during the winter, and outside during the summer.
Additionally, double glazed units can reduce noise pollution and stop any draughts within a home.
How Energy-Saving Are New Double Glazed Windows?
Double glazing units have energy efficiency ratings ranging from A to G, with an 'A++' rating representing the best thermal efficiency.
The ratings are to help customers understand the performance of the products when looking to purchase new double glazed windows.
What Is An Energy Efficiency Rating?
An energy efficiency rating measures the overall energy performance of an entire window. This covers all components, including the frame and glass, and the results are represented by a letter.
This letter has been calculated based on the thermal efficiency, air loss, and the amount of heat from the sun that passes through the window.
Essentially, the higher the letter rating, the better the window. This will ultimately save you money on your energy bills.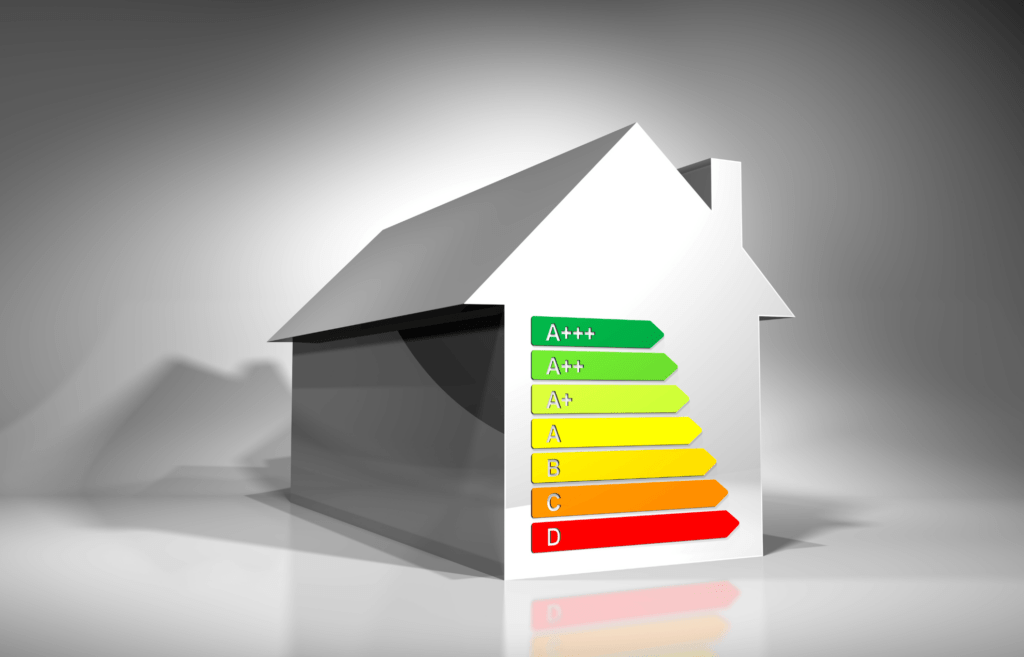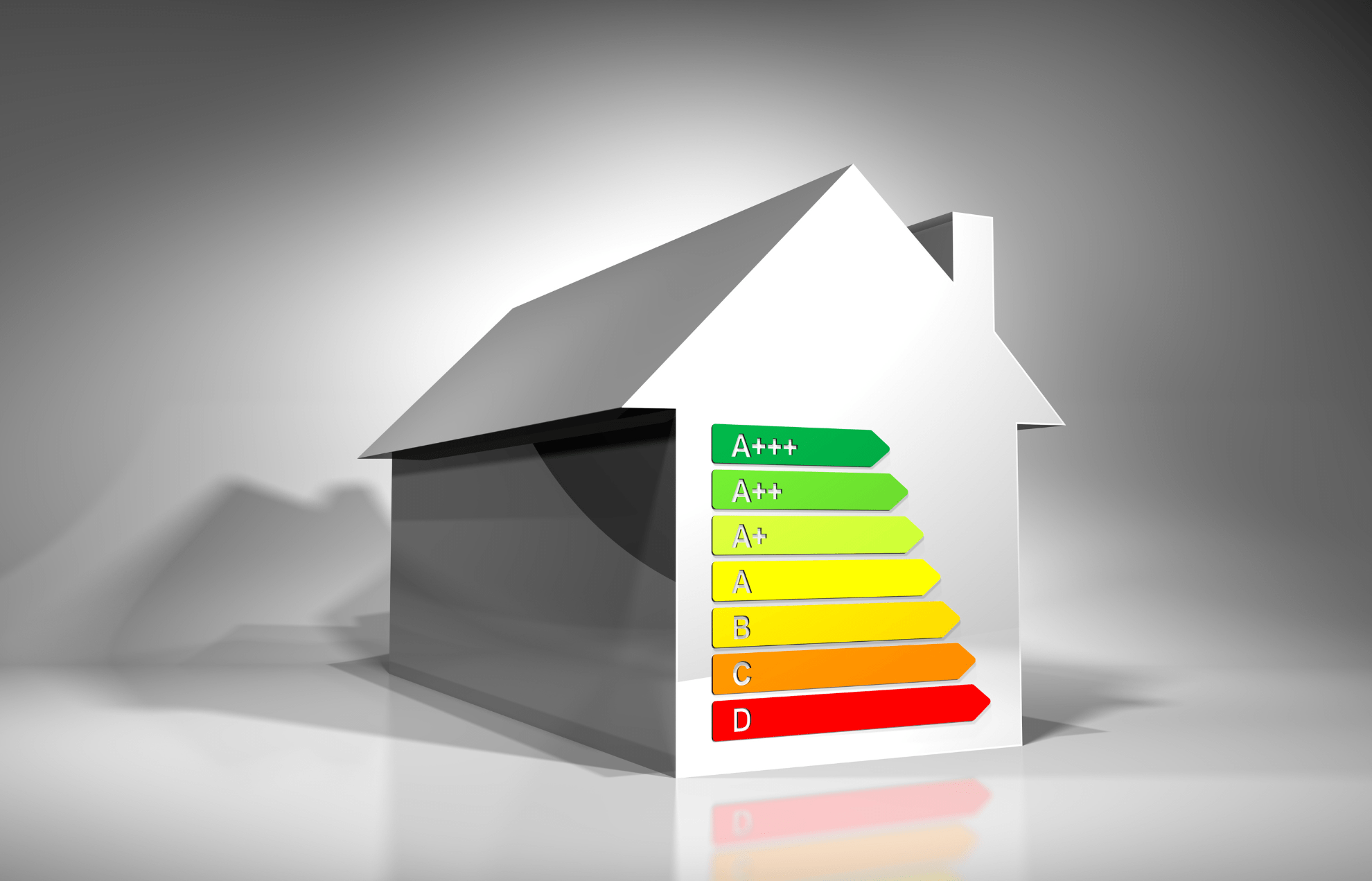 What is Double Glazing?
Double glazing, also known as insulated glazing or double-pane windows, is a type of window that has two panes of glass instead of one.
The two panes of glass are separated by a small gap, which is typically filled with argon gas. This is a non-toxic gas between the two panes to insulate the inside of the window.
This helps to insulate the window, making a property more energy efficient and reducing heat loss. Double glazing windows also have airtight seals to stop heat from escaping too.
Double glazing can be found in many homes and buildings and is often used in combination with other energy-saving measures such as insulation and energy-efficient heating and cooling system.
How Does Double Glazing Work?
Double glazing works with approximately a 16mm spacing between the two outer glass panes. This spacing is filled with argon gas, with non-metallic separators to keep the thick glass panels apart.
Air is a poor conductor of heat, so the heat doesn't escape through the two panes of glass easily.
With double glazing, heat is trapped inside your home, so it's easier to maintain a low heating bill if your windows are double-glazed.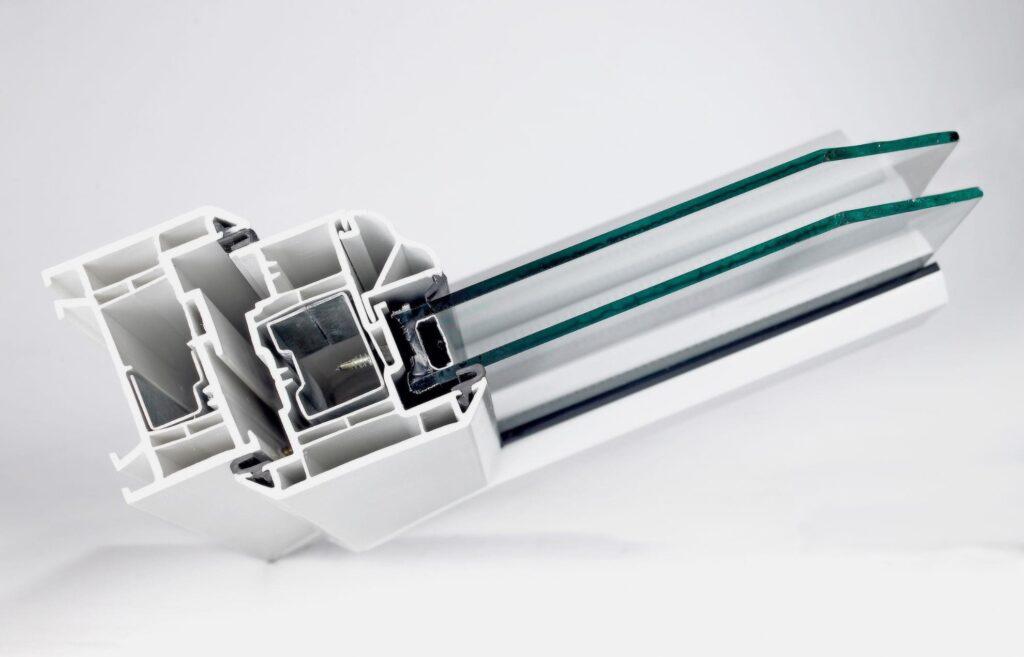 How Much Does Double Glazing Cost?
We know that double glazed units are extremely energy efficient, and there are many other benefits. But, how much does double glazing cost?
In the UK, double glazing can cost on average between £500 to £1800 per window. In some cases, windows can even cost upwards of £3,200.
The cost of double glazing can vary depending on a number of factors, such as the size and type of windows, the material used for the frames, the double glazing company, and even the location of the property.
A white uPVC casement window is the most affordable option. The price will depend on the size of the window, glazing style, and how many windows are being replaced in the property.
Double glazed windows are more expensive than single glazed windows, but the long-term savings on energy bills can make the additional upfront cost worthwhile.
It's best to reach out to several different companies to compare prices and ensure that you're getting the best deal.
However, it's also important to consider the quality of the windows and the reputation of the company when comparing quotes. The cheapest price may not be the best quality.
Many double glazing companies also offer finance options for their customers, providing an option to spread the costs out over a number of years.
How Long Will Double Glazing Last?
Double glazed windows can last for many years, depending on the quality of the windows, if they were installed well by a reputable company, and how well they are maintained.
High-quality double glazed windows can last for 20 years or more, but some cheaper options may only last for 10 years or less.
To help extend the life of your double glazed windows, it's important to clean them regularly and check for any signs of damage, such as cracked or broken panes of glass.
You should also make sure to maintain the seals around the windows to prevent air and moisture from getting in as this can lead to condensation forming within the glass.
Proper maintenance can help to ensure that your double glazed windows last for as long as possible.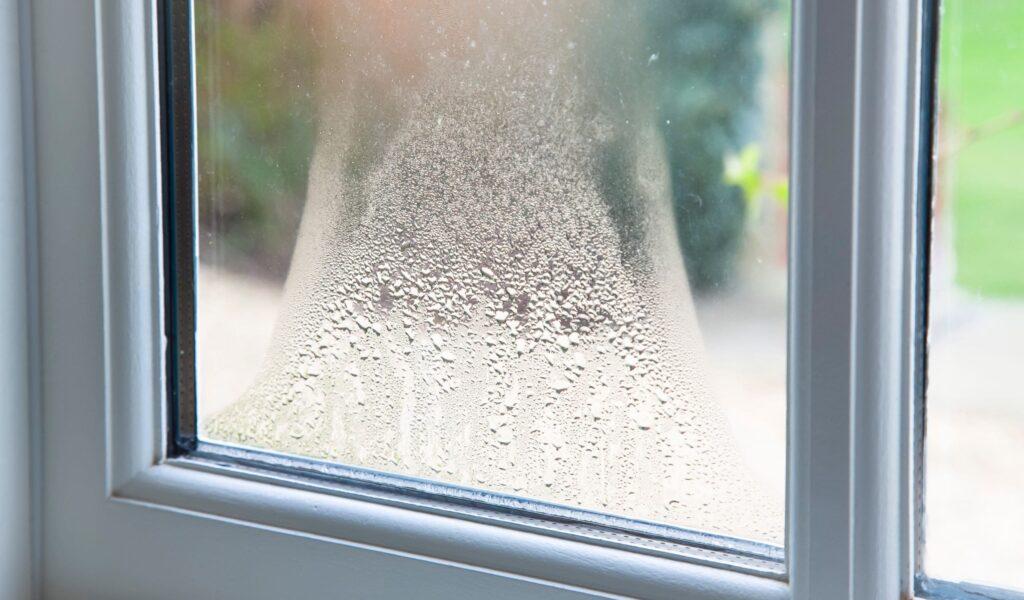 Benefits of Double Glazed Windows
Replacing your windows with double-glazed units is well worth the spend.
Double glazed windows have several benefits, including improved energy efficiency, reduced noise pollution, and increased comfort.
We've listed some of the main benefits of double glazed windows here.
1. Maximise Energy Efficiency
As double glazed windows have two panes of glass instead of one, double glazing provides an extra layer of insulation that can help to keep heat inside a building during the winter and keep heat out during the summer.
2. Reduce Energy Bills
Double glazing reduces the amount of energy that is needed to heat and cool a building, which can lead to lower energy bills.
3. Reduce Noise Pollution
The small gap between the two panes of glass in double glazed windows acts as a sound barrier, reducing noise pollution from outside.
4. Improve Home Security
Another huge benefit of double glazed windows is that they offer higher security for your home.
Double glazing windows are virtually burglar-proof as it's incredibly hard to break through. The glass is effectively putting two barriers between you and potential unwanted intruders.
Manufactured with home security as a priority, the durable glazing, robust frames, and high-tech locking mechanisms will keep your property safe and highly secure.
5. Increase Property Value
Due to the energy-efficient benefits, and improving the overall appearance of a home, double glazed can increase property value if you're looking to sell your home in the future.
6. Improve Curb Appeal
Double glazed windows can improve the aesthetic appearance and curb appeal, especially if the windows are looking tired and in need of an update.
Highly customisable. new windows are available in a wide range of styles, materials, and colours so they can suit the style of any home decor.
Energy-Saving Tips to Help Draught-Proof Windows
Many people are struggling with the cost of heating and other energy bills. If your property is poorly insulated, it'll lose heat quickly and be harder to keep warm.
But, if new double glazed windows are not an option at the moment, there are some ways you can make your home more energy-efficient in the short term.
Here are some ways to stop cold air getting in, stop heat escaping, and keep the costs down.
Energy Saving Tips to Draught Proof Windows & Cut Costs
Add draught-proofing strips around your doors and windows
Add strips along the edges of external doors and add and brush at the bottom
Installing a letterbox cover
Add curtains and blinds to each window
Add a chimney draught excluder
Close doors of unused rooms where the heating may be off
Use a sealant to seal any gaps between suspended floorboards and skirting boards
Closing curtains, even in unused rooms, helps keep heat inside
Insulating your loft helps prevent heat loss through the ceiling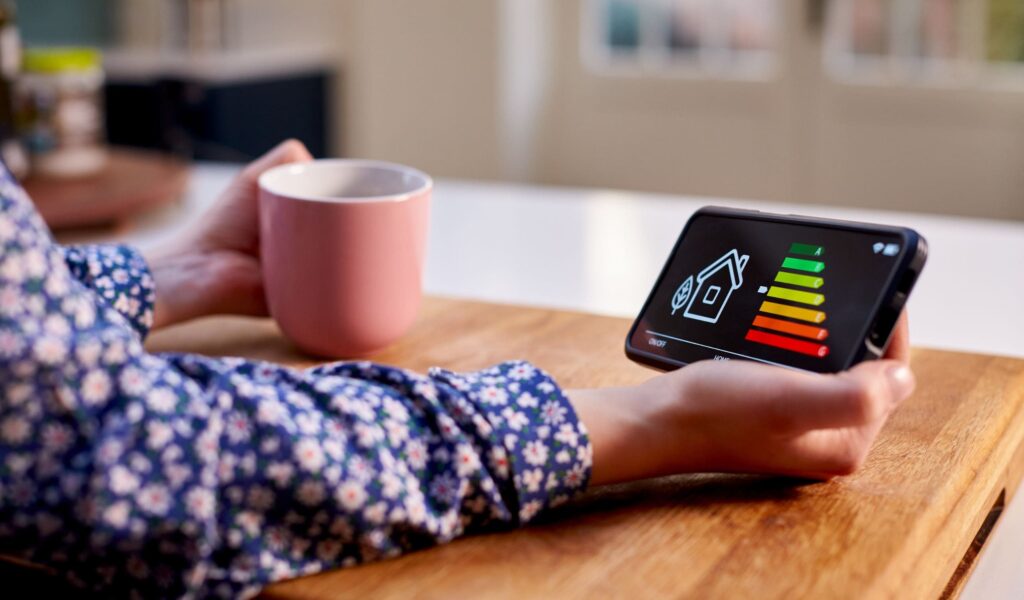 Saving Energy With New Double Glazed Windows FAQ
How much warmer is a house with double glazing?
Research has shown that new double glazing can reduce heat loss from your home by as much as 25%, whilst also helping to keep the cold out too.
How much are new double glazed windows UK?
There are many factors that affect the price of new double glazed windows. The average cost for new windows in the UK can be anything from £500 to £3,200 per windows. This depends on the different variables such as window type, frame style, double glazing style, colour, and size.
Will new windows keep my house warmer?
It's likely that new windows could help keep your house warmer, but this will depend on a few factors. If your old windows are not energy efficient, then new windows with better insulation and sealing can reduce heat loss and keep your home warmer.

Additionally, if your old windows create drafts or let a lot of cold air into your home then replacing them with new windows could also improve the warmth. 

It's important to consider the type of windows you choose and how well they're installed, as these factors can also affect energy efficiency.
Do double glazed windows keep heat out?
Double-glazed windows are very energy efficient and effective through each season as they stop heat transferring from one side to the other. They can reduce heat gain by almost 30% when compared to single-glazed windows. 
Why are double glazed windows energy efficient?
Double glazed windows are energy efficient because they have two panes of glass, separated by a sealed space filled with air or gas, such as argon gas. The sealed space acts as an insulating barrier that slows down the transfer of heat between the interior and exterior of a building. This means that in winter, the warmth generated inside the building stays inside, and in summer, the cool air stays inside, reducing the need for heating and cooling.
Summary of Will New Windows Save Energy
With the increase in energy prices affecting so many households, homeowners are looking for efficient ways to conserve energy. So, will new windows save energy?
Installing energy efficient double glazing will help to reduce your energy bills by trapping heat that would otherwise be escaping through the window. Double glazed windows also help to keep the cold air out.
New double glazed windows are not cheap, but there are many benefits to replacing your windows. Thermal efficient windows, high security, and saving money on your energy bills will ultimately save you money in the long run.
Therefore, new double glazed windows should be viewed as a long-term investment.
If you still have single glazed windows, or your double glazed windows are around 20 years old, it may be time to look at other options. This could be double or triple glazed windows or interior secondary glazing units for listed buildings.
Double Glazed Windows from Phair Windows & Glass
If you'd like to learn more about energy-efficient windows, get in touch with our friendly experts at Phair Windows & Glass in Leicester to discuss your double glazing requirements.
As experts in the industry, our windows offer exceptional levels of energy efficiency using the latest A++ double glazing technology, are highly secure, and are virtually maintenance-free.
We offer a wide variety of windows, doors and glazed extensions across Leicestershire and other local surrounding areas including Hinckley, Market Harborough and Lutterworth.
To arrange a free, no-obligation quote, call now on 0116 456 0242. Or, request a quote here.
Why Phair Windows & Glass?
At Phair Windows & Glass, all of our installers are highly qualified with years of industry experience.
In the unlikely event that you experience a problem, we will take full responsibility and provide a 10-year guarantee on all our products. This helps to give you peace of mind that your investment is protected.
Have a read of our hundreds of positive 5-star reviews, and discover why we're one of the most trusted double glazing Leicester companies. https://phairwindowsandglass.co.uk/
Related Articles:
Do Double Glazing Windows Save Energy?