Do uPVC Windows Last A Long Time?
When it comes to installing windows in your home, one of the most important factors to consider is their lifespan. Nobody wants to keep replacing their windows every few years, so it's essential to choose a material that will last for a long time. uPVC, or unplasticized polyvinyl chloride, is one of the most popular window materials, known for its durability, energy efficiency, and low maintenance. But how long do uPVC windows last?
You may also be interested in reading: How Long Does Double Glazing Last?
Factors That Affect the Lifespan of uPVC Windows
Before we dive into the answer to this question, let's take a look at the factors that can affect the lifespan of uPVC windows:
Quality of the Material
Not all uPVC materials are created equal. The quality of the material used to make the windows can significantly affect their lifespan. Higher quality uPVC windows are made with a higher percentage of PVC resin, which makes them more durable and resistant to weathering.
Installation Quality
Even the best quality double glazed windows won't last long if they are not installed correctly. Proper installation is essential to ensure that the windows are correctly aligned, sealed, and secured. Poor installation by window companies can cause air and water leaks, which can lead to premature failure.
Related:
Maintenance
While uPVC windows are low maintenance, they still require regular cleaning and upkeep to keep them looking and functioning at their best. Neglecting maintenance can lead to damage, discolouration, and other issues that can affect the lifespan of the windows.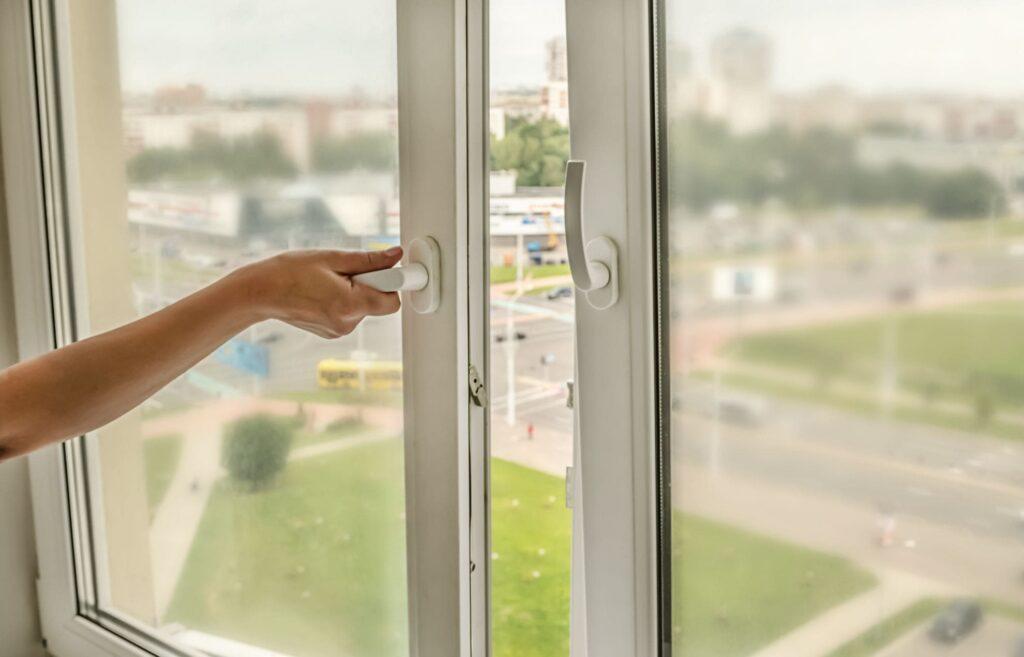 How Long Do uPVC Windows Last For?
Now that we've discussed the factors that can affect the lifespan of uPVC windows let's answer the question at hand: How long do uPVC windows last?
The answer depends on several factors, including the quality of the material, installation quality, and maintenance. However, on average, uPVC windows can last anywhere from 20 to 35 years. If your uPVC windows were installed around 2000, it's likely that they may need replacing by now.
This lifespan can vary depending on the climate, exposure to sunlight, and other environmental factors. For example, windows that are constantly exposed to harsh weather conditions, such as extreme heat or cold, may have a shorter lifespan than those in milder climates.
How to Extend the Lifespan of uPVC Windows?
While uPVC windows are known for their durability and long lifespan, there are steps you can take to extend their lifespan even further:
Regular Cleaning
To keep your uPVC windows looking and functioning at their best, it's important to clean them regularly. Use a mild detergent and warm water to clean the frames and glass, and avoid using abrasive cleaners or tools that could scratch or damage the surface.
Lubrication
Over time, the hinges and locks on your uPVC windows may become stiff or difficult to operate. To keep them working smoothly, lubricate them regularly with a silicone-based lubricant.
Check the Sealant
The sealant around your windows can deteriorate over time, leading to air and water leaks. Check the sealant regularly and replace it if necessary to ensure that your windows are properly sealed.
Professional Maintenance
Regular professional maintenance can help keep your uPVC windows in top condition. A professional can identify and fix any issues before they become more serious, extending the lifespan of your windows.
How to Clean Plastic Windows?
Although uPVC windows are low maintenance, they still require occasional cleaning to maintain their aesthetics and performance. Unless instructed otherwise by your window installer, you can simply wipe down the frames with a soft cloth and soapy water, and apply a spray of oil on the moving parts to keep them in good condition.
Can Misted Double Glazed Windows be Repaired?
Misted or fogged uPVC windows can sometimes be repaired by replacing the affected glass rather than the whole window. However, in some cases, it may not be possible to repair the windows.
When Should I Replace My uPVC Windows?
If your uPVC windows have cracked or broken glass, leak water through the frames, have draughty frames, or are timber-effect, then they may need to be replaced. Unfortunately, repairing may not always be an option.
There are many benefits to double glazed windows, so it's best to contact an expert double glazing installer who will be able to examine your windows if you're unsure if they need replacing.
Can I Install uPVC Windows in a Conservation Area?
If you have permitted development rights, you can install uPVC windows in your home. However, local authorities prefer that the style of the window is in keeping with the property's style and period.
If your home is a listed building or restricted by an Article 4 Direction, you should consider timber effect windows that meet British conservation guidelines.
uPVC Windows vs Timber
While timber windows have natural charm, they require regular maintenance and are susceptible to insect infestations and double-glazed unit failure. uPVC frames, on the other hand, are weatherproof, low maintenance, and do not rot or corrode. This is why many people choose Residence Collection uPVC windows over real timber windows.
Summary of How Long Do uPVC Windows Last
uPVC windows are a popular choice for homeowners looking for a durable, energy-efficient, and low-maintenance option. With the correct care and maintenance, uPVC windows can last from anywhere between 20-35 years.
Phair Windows & Glass offer a 10-year guarantee on all of our double glazed uPVC windows Leicester. Get in touch to discuss your home improvement plans, or get a free no-obligation quote from an expert.
We are available on 0116 456 0242, or you can request a quote here.
How Many Years Do uPVC Windows Last?