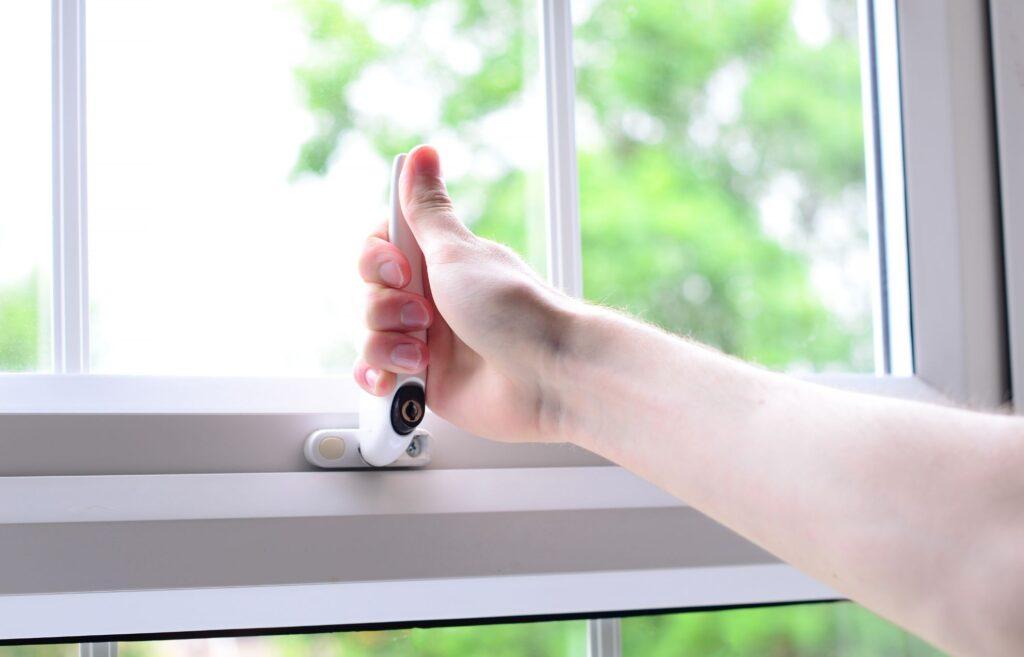 Are uPVC Windows Secure?
When it comes to ensuring the safety and security of our homes in Leicester, one of the essential aspects is the protection of our windows. Unprotected windows can be vulnerable entry points for intruders, compromising the safety of our loved ones and belongings.
In recent years, uPVC (Unplasticised Polyvinyl Chloride) windows have gained popularity for their exceptional security features and benefits. In this article, we'll explore the various aspects of UPVC window security and why they are an excellent investment for any homeowner.
What are UPVC Windows?
Before delving into the security aspects, what are uPVC windows? uPVC windows are made from a strong, durable, and rigid plastic material that offers exceptional resistance to impact and adverse weather conditions. They are energy-efficient, providing insulation to the home and contributing to reduced energy bills.
What Makes uPVC Windows Secure?
1. uPVC Window Security Locks
One of the standout features of uPVC windows is their multi-point locking mechanism. Unlike traditional windows with a single locking point, uPVC windows come equipped with multiple locking points along the frame, making it significantly more challenging for intruders to force them open. This advanced locking system provides enhanced security, giving homeowners peace of mind.
2. Reinforced Glass Technology
Another essential element of uPVC window security is the use of reinforced glass technology. uPVC windows can be fitted with toughened or laminated glass, which is highly resistant to breaking. This feature makes it difficult for burglars to gain access by smashing the glass, acting as a strong deterrent against break-ins.
3. Internal Glazing
uPVC windows often feature internal glazing, where the glass panes are installed from the inside of the property. This design choice prevents burglars from removing the glass externally, adding an extra layer of security.
4. Ventilation and Security
uPVC windows are designed to provide excellent ventilation options without compromising security. They can be fitted with innovative ventilation systems that allow fresh air to enter while maintaining a high level of security, ensuring a comfortable living environment.
5. Child Safety Measures
Home safety isn't just about protecting against external threats but also internal ones. uPVC windows can be equipped with child safety restrictors that prevent young children from opening the windows too wide, reducing the risk of accidents.
6. Durability and Low Maintenance
In addition to their security features, uPVC windows are renowned for their durability and low maintenance requirements. They do not rot, rust, or fade over time, ensuring long-lasting security and aesthetics for your home.
Related: How Long Do uPVC Windows Last?
7. uPVC Window Styles and Customisation
uPVC windows come in various styles and designs to complement any architectural aesthetics. From casement windows to sliding sashes, homeowners can choose the style that best suits their preferences while maintaining the highest security measures.
The Importance of Professional Installation with uPVC Window Security
To maximise the security benefits of uPVC windows, proper window installation is crucial. Hiring professional installers ensures that the windows fit perfectly and that all security features are optimised.
Phair Windows & Glass, a double glazing installer in Leicester, offers enhanced security on all uPVC windows. Get in touch for a no-obligation quote.
Summary of uPVC Window Security in Leicester
uPVC window security is a top priority for any Leicestershire homeowner looking to safeguard their loved ones and belongings. The multi-point locking mechanism, reinforced glass technology, and various other security features make uPVC windows an unbeatable choice.
With their additional benefits of energy efficiency, noise insulation, and customisation options, uPVC windows offer a comprehensive solution for modern homes.
Established in 1998, Phair Windows & Glass is a 5 star rated window supplier. We are proud to be a leading home improvement company in Leicester and the surrounding Leicestershire areas. If you'd like some information about uPVC windows, get in touch with our expert and trustworthy window fitters.
FAQs
How can I make my uPVC windows more secure?
To enhance the security of your uPVC windows, consider adding extra locks, installing laminated or toughened glass, using security film, and fitting window restrictors.
How do you secure plastic windows?
To secure plastic windows effectively, install multi-point locks, reinforce frames, use laminated or toughened glass, and add window restrictors.
How can I make my double glazed windows more secure?
To increase the security of your double glazed windows, install high-quality locks, use laminated or reinforced glass, consider adding window alarms, and ensure proper fitting and maintenance.
What security features do uPVC windows have?
uPVC windows offer multiple security features, including a multi-point locking mechanism, reinforced glass technology, internal glazing, child safety restrictors, and durable frames, providing robust protection for your home.
Security Features Used on uPVC Windows