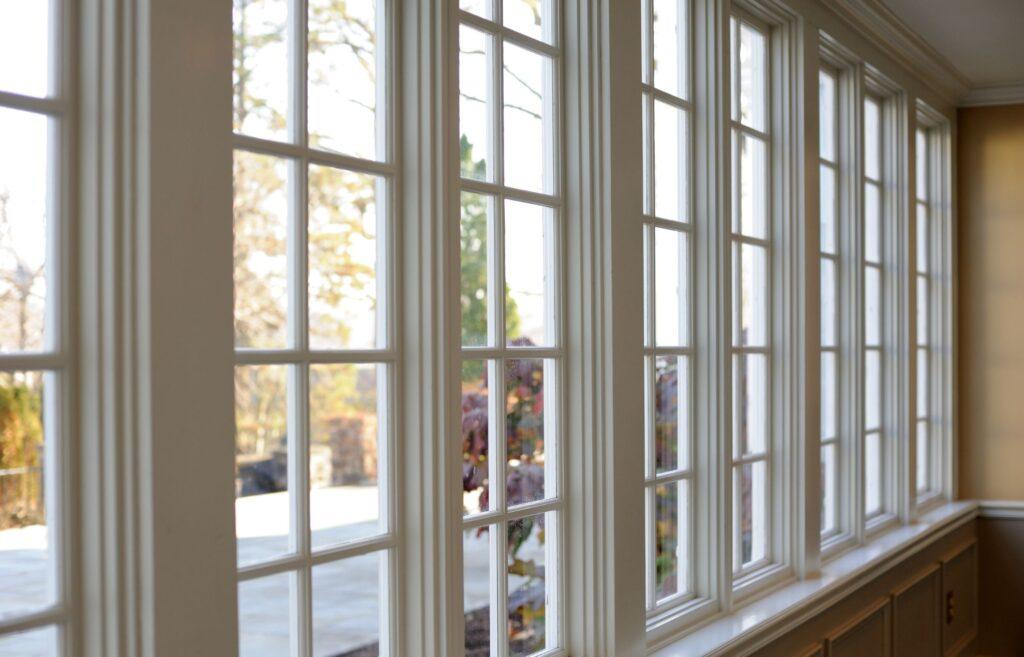 Timber Effect Windows in Leicestershire
Wooden windows have long been admired for their classic charm, but they come with maintenance challenges. Wood effect uPVC windows are a modern and innovative solution that combines the timeless charm of traditional wooden windows with the practical benefits of uPVC (unplasticized polyvinyl chloride) materials.
According to HomeDesignExperts.com, "Wood effect uPVC windows offer the best of both worlds – the charm of wood and the practicality of uPVC. They're an excellent investment for homeowners seeking lasting beauty and performance."
In this article, we cover everything you need to know about wood effect uPVC windows, highlighting their benefits, styles, maintenance tips, the installation process, and more.
Whether you're considering a window replacement or just want to upgrade your Leicester home's appearance, this guide has got you covered.
What are Wood Effect uPVC Windows?
So, what are wood effect uPVC windows? The concept behind uPVC wood effect windows is ingeniously simple: to capture the beauty of wood while avoiding the drawbacks associated with its maintenance.
Wood effect uPVC windows are designed to mimic the appearance of natural wood grains, textures, and colours. Timber effect windows are an ideal choice for homeowners looking for the aesthetic appeal of wooden windows without the maintenance and susceptibility to weathering natural wood can bring.
uPVC, or unplasticized polyvinyl chloride, is a highly versatile and durable material known for its energy efficiency, resistance to weathering, and minimal upkeep requirements.
Manufacturers have developed techniques to mimic the appearance of wood grain and texture on the surface of uPVC profiles, creating a convincing wood-like effect that is often indistinguishable from the real thing.
At Phair Windows & Glass, we're a leading installer serving customers across Leicestershire and the East Midlands. Find out more information about our wood grain effect uPVC windows, or contact us for a free quote.
How are uPVC Wood Effect Windows Made?
The wood effect is achieved through advanced manufacturing techniques that create a realistic wood-like finish on the uPVC surface, capturing the elegance and warmth of wood while offering enhanced durability, energy efficiency, and resistance to elements like moisture, rot, and insects.
This technology has revolutionised the window industry by providing homeowners with a low-maintenance alternative that doesn't compromise on style, allowing them to enjoy the classic beauty of wood without the hassles of regular upkeep.
Whether in traditional or contemporary settings, wood effect uPVC windows offer a harmonious blend of form and function, elevating both the interior and exterior aesthetics of a building while providing long-lasting performance.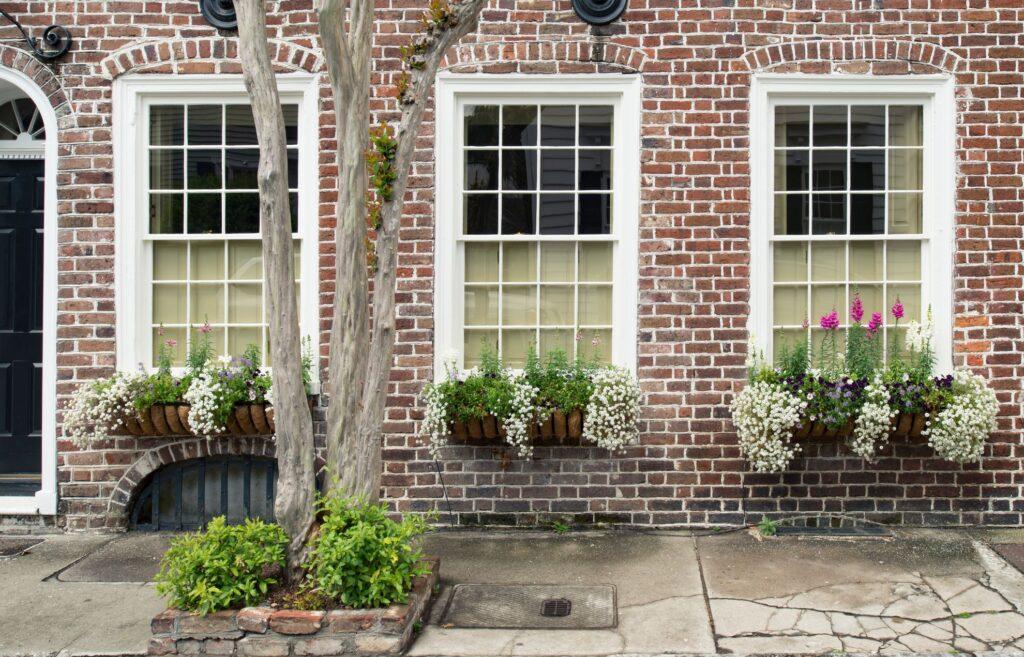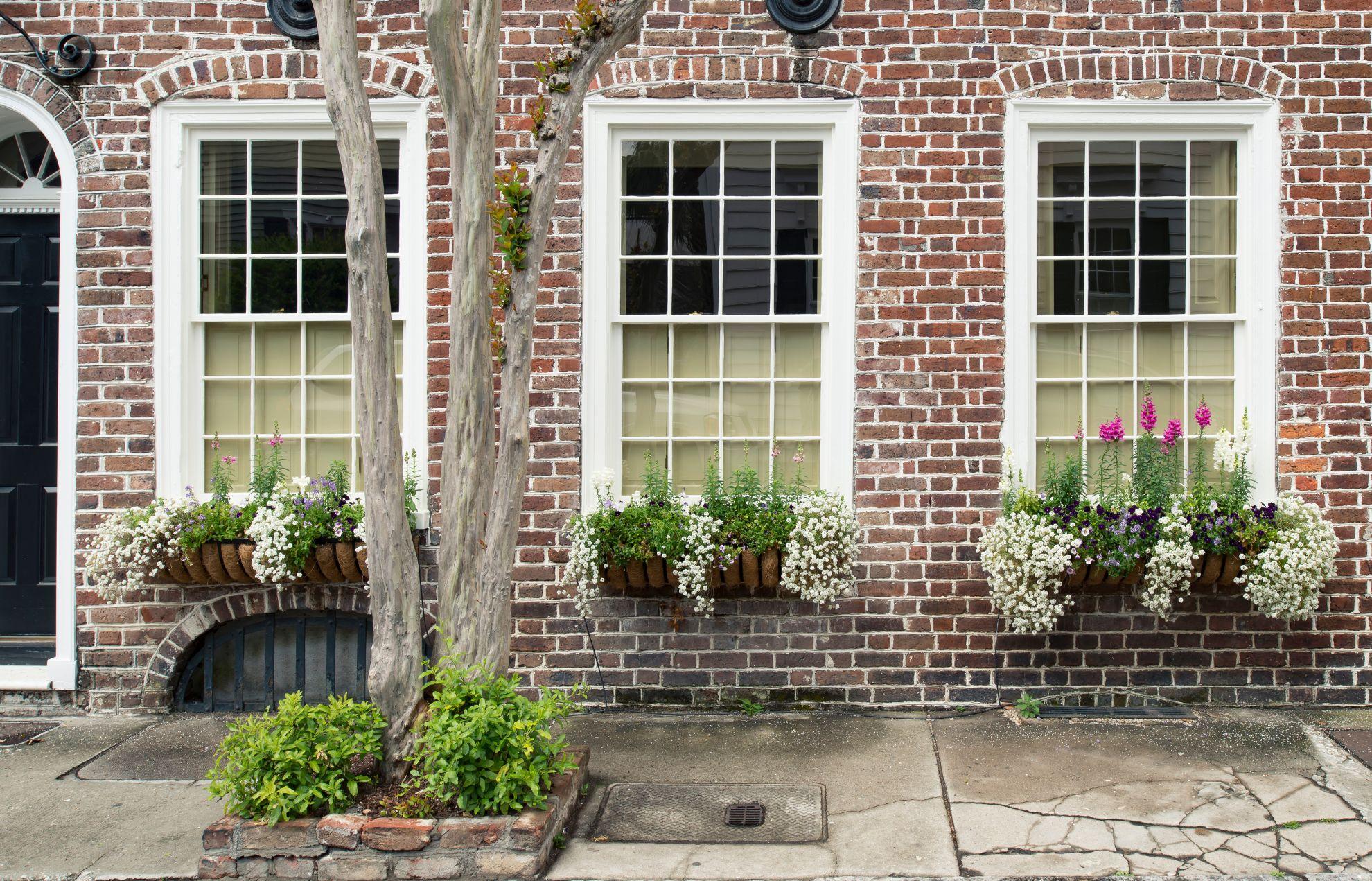 Disadvantages of Traditional Wood Windows
Wooden window frames require regular maintenance to protect them from the elements and preserve their appearance. This includes painting or staining, sealing against moisture, and addressing issues like rot, warping, and insect damage.
Over time, these maintenance tasks can become time-consuming and expensive, making wooden windows less practical for those seeking a low-maintenance solution.
8 Benefits of Wood Effect uPVC Windows
1. Aesthetic Appeal
Wood effect uPVC windows are designed to impress. The intricate details and lifelike wood finishes add character to your home, enhancing curb appeal.
The attention to detail in recreating wood-like textures and grains on uPVC surfaces is remarkable. This authenticity extends to replicating the intricate details of wood joinery, such as square joints and sashes, giving uPVC wood effect windows a heritage charm that's perfect for period projects.
2. Low Maintenance
Unlike traditional wooden windows, which demand frequent upkeep, wood effect uPVC windows require minimal maintenance. A simple wipe-down with soapy water will keep them looking pristine, making them a practical and time-efficient choice.
3. Durability
The blend of uPVC's durability and the wood effect's allure results in windows that are built to last. They are resistant to weather conditions, ensuring your investment remains unscathed through rain, wind, and sunlight.
Related: How Long Do uPVC Windows Last?
4. Energy Efficiency
Wood effect uPVC windows are not only easy on the eyes but also eco-friendly and energy-efficient. The advanced uPVC material, combined with double or triple glazing, enhances insulation and reduces heat loss, contributing to lower energy bills.
Related: Will New Double Glazed Windows Save Energy?
5. Versatility in Styles
Whether your home boasts a modern or traditional design, our wood effect uPVC windows come in a plethora of styles to complement any architectural theme. From casement to sash, you're bound to find the perfect fit for your home.
6. Variety of Finishes
Choose from a range of wood effect finishes, such as oak, mahogany, or walnut, to complement your home's style.
7. Cost-Effective Alternative
While wooden windows often come with a higher price tag due to materials and ongoing maintenance costs, uPVC wood effect windows provide a budget-friendly alternative that doesn't compromise on aesthetics or performance.
8. Conservation Area Approval
In areas with strict conservation UK regulations, the installation of new windows can be challenging.
uPVC wood effect windows, designed to faithfully replicate the appearance of traditional wooden windows, have gained acceptance from local planning authorities in many conservation areas.
This allows homeowners to enjoy the benefits of modern materials while maintaining the historical integrity of their surroundings.
However, it's always worth checking with your local planning department to see what restrictions apply.
Wood Effect uPVC Window Styles
uPVC wood effect windows offer a wide range of style options to suit various properties and personal preferences. Whether you're aiming for a traditional, cottage-like feel or a sleek, contemporary appearance, these windows can be tailored to match your vision.
From flush sash designs to sliding or casement styles, the versatility of uPVC wood effect windows ensures they complement any home design.
Casement Windows: These classic windows open outward and are a versatile choice for any room in your home.
Sash Windows: If you're aiming for a more traditional look, sash windows provide timeless elegance with their sliding mechanism.
Bay and Bow Windows: Enhance your living space and allow more natural light to enter with these stylish and functional window designs.
Maintenance Tips for Timber Effect Windows
To ensure the longevity and beauty of your wood effect uPVC windows, follow these simple maintenance tips:
Regularly clean the frames and glass with mild detergent and a soft cloth.
Inspect and lubricate moving parts like hinges and handles to ensure smooth operation.
Avoid abrasive cleaning materials that could damage the wood effect finish.
Trim any nearby foliage to prevent debris accumulation around the windows.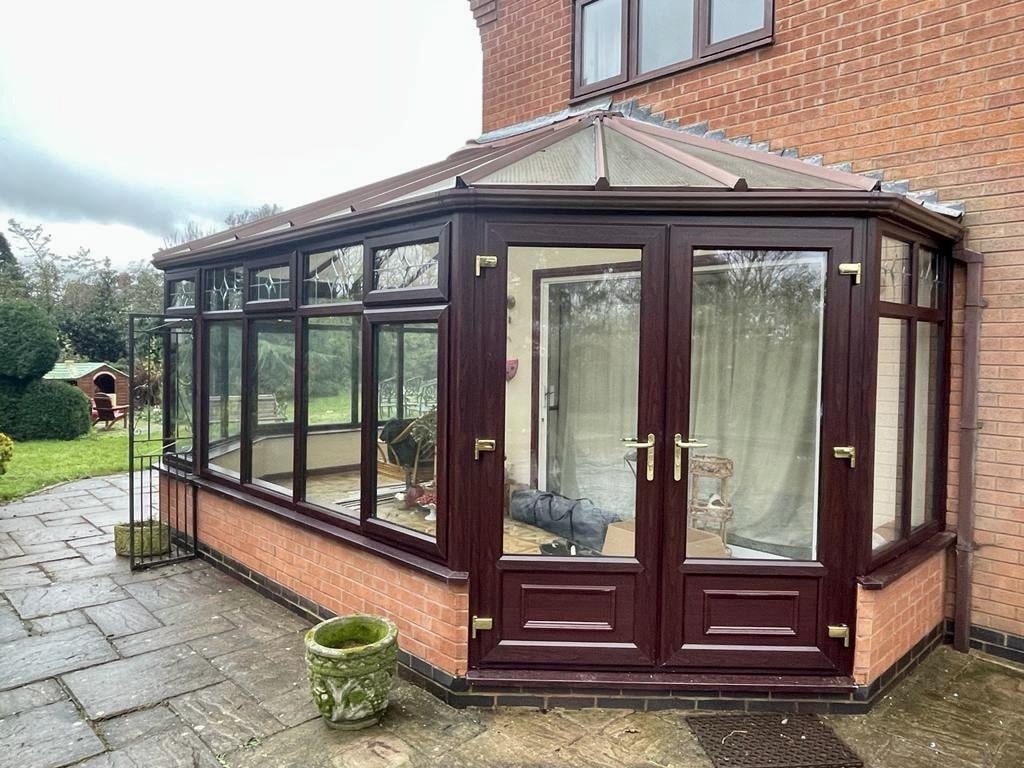 Cost of uPVC Wood Effect Windows
Wood effect uPVC windows usually come at a more budget-friendly price compared to timber windows. This makes them an excellent option for homeowners aiming to attain a timeless appearance without exceeding their budget.
For instance, in the UK, the approximate cost of light oak uPVC windows with wood grain effect ranges from £500 to £700 per window, contingent on dimensions and design.
For a free quote on the cost of installing timber effect windows, contact our expert team.
Expert Installation in Leicestershire
To ensure your wood effect uPVC windows perform optimally and look their best, proper installation is essential. Hiring a professional double glazing installer with experience in uPVC window fitting can make a significant difference.
At Phair Windows & Glass, our commitment to delivering excellence extends to the window installation service. Our team of skilled professionals ensures a hassle-free experience:
Initial Consultation: We assess your needs and preferences, offering expert guidance on the best wood effect uPVC windows for your home.
Precise Measurements: Our team takes accurate measurements to ensure a perfect fit and optimal performance.
Efficient Installation: We execute the installation with precision and care, minimising disruption to your routine.
Finishing Touches: Our attention to detail shines through in the finishing touches, leaving you with flawlessly installed windows.
Why Choose UPVC Wood-Effect Windows?
UPVC wood-effect windows offer a remarkable combination of elegance, durability, and energy efficiency. Crafted to mimic the natural beauty of wood, these windows provide your home with a timeless charm without the maintenance hassles associated with traditional wooden windows.
At Phair Windows & Glass, we have many double glazing options to suit homeowners living in all types of properties. Contact us for a free quote, or call us on 0116 456 0242 for more information on how we can help upgrade your windows.
Frequently Asked Questions
Are wood effect uPVC windows suitable for all types of homes?
Yes, wood effect uPVC windows are versatile and can complement various architectural styles, from traditional to modern.
Can I customise the wood effect finish?
Absolutely! You can choose from a range of finishes to match your home's aesthetic, including oak, rosewood, and more.
Do wood effect uPVC windows fade over time?
High-quality wood effect uPVC windows are designed to resist fading, ensuring they retain their appearance for years.
Are these windows as energy-efficient as traditional uPVC windows?
Yes, wood effect uPVC windows offer the same energy-efficient properties as standard uPVC windows, helping you save on energy costs.
Can I install these windows myself?
While DIY installation is possible, it's recommended to hire a professional to ensure proper fitting and performance.
Are wood effect uPVC windows more expensive than real wood windows?
No, wood effect uPVC windows are generally more cost-effective than real wood windows, considering their lower maintenance requirements and longer lifespan.
What are Wood Effect uPVC Windows?